Tummy Tuck Los Angeles
Abdominoplasty Beverly Hills, also known as Tummy Tuck Beverly Hills, removes loose hanging abdominal skin and tightens weakened abdominal wall muscles. Because even diligent diet and exercise cannot fix these problems, each year more than 80,000 American women and men undergo Tummy Tuck Beverly Hills.
Women and men who have a protruding belly, loose hanging abdominal skin and weak abdominal muscles are candidates for a full Tummy Tuck Beverly Hills.
Mini-Abdominoplasty, also known as a Mini-Tummy Tuck, is reserved for those who have only a limited amount of loose skin or stretch marks in the lower abdomen, or above the public bone. Also, Mini Tummy Tuck does not usually involve the tightening of abdominal muscles. Therefore, it is sometimes combined with Liposuction for patients with excessive fat, but limited looseness of the abdomen.
In most cases, women considering Abdominoplasty Beverly Hills should not be considering additional pregnancies, or they may have the need for a second procedure to re-tighten the belly. In many cases, Tummy Tuck Beverly Hills does help rid of stretch marks because it removes most of the "stretched out" skin below the navel.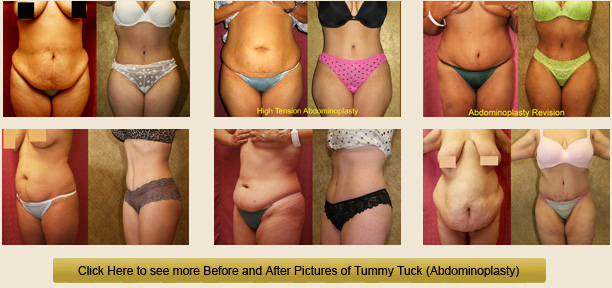 During Abdominoplasty Beverly Hills, the plastic surgeon makes an incision that extends from hip to hip along the lower pubic area. A skilled surgeon makes this incision so that the resulting scar is hidden under a bathing suit or by undergarments. The plastic surgeon then lifts the loose skin off of the abdominal wall, and tightens and repairs the loosened "rectus" muscles – the muscles that normally give the abdomen its strength – achieving the effect that an old-fashioned girdle would.
The umbilicus or "belly button" is disconnected from the abdomen, and reattached after the loose skin is removed. A skilled plastic surgeon not only tightens the abdominal wall, but also pulls up and tightens the thighs and the buttocks – as we do at the Regency Surgery Center. Drains will be inserted into each side of your abdomen to remove excess fluid as it accumulates following surgery.
During Mini-Abdominoplasty, the plastic surgeon makes an incision that generally spans only the width of the pubic area, and that is similar to a C-section incision. In both procedures, patients with excessive fat in the hips and flanks may have Liposuction in these areas to contour them, but not in the areas of the abdomen that are being stretched because this could cause damage to the blood circulation in those areas, leading to scarring or even skin loss.
| | |
| --- | --- |
| | Questions & Answers: Tummy Tuck |
Beverly Hills Tummy Tuck Results
The result of Tummy Tuck Los Angeles is an abdomen that is tight and flat, a waist that is narrow and curvy and thighs and buttocks that are firmer.
Tummy Tuck Beverly Hills is major surgery that can be performed only after any chronic health conditions, such as thyroid disease, diabetes; high blood pressure and arthritis have been optimized. Nonetheless, depending on the patient, it can be safely performed simultaneously with procedures such as Breast Lift, Breast Augmentation and Facial Rejuvenation procedures such as Eyelid Surgery.
There are also other trunk lift procedures that are similar to a tummy tuck Beverly Hills. For example a Panniculectomy is a type of abdominoplasty where only the redundant abdominal pannis is removed without tightening the abdominal wall. This is usually reserved for those with extremely large pannis that are too sick to undergo a lengthier procedure such as an abdominoplasty.
A body lift is a combination of a tummy tuck in the front and a buttock lift in the back. With this procedure the surgeon makes a circumferential incision around the waist and lifts the entire lower body. A body lift is reserved for those with much redundant and loose abdominal and lower body skin, such as those who have had Gastric Bypass Bariatric surgery. A belt Lipectomy is another version of a body lift where a belt-like section of the trunk skin flap is removed circumferentially.
A thigh lift is procedure designed to lift sagging thighs. A thigh lift mostly lifts only the inner thighs, while the outer thighs and buttocks are lifted with a body lift. An extensive tummy tuck also to some extend lifts the thighs.
In the following sections Dr. Younai reviews your treatment options for body contouring and tummy tuck, including pros and cons of each procedure, potential risks and complications, recovery course, pre and post operative instructions, and esthetic outcomes. There are also many before-and-after pictures and high resolution images of abdominoplasty available in our photo gallery.
If you are considering a tummy tuck in Beverly Hills or Los Angeles contact board certified plastic surgeon Dr. Younai. The California Center for Plastic Surgery serves the Northern as well as the Southern California region.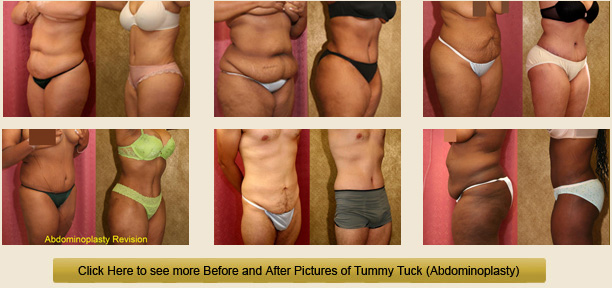 ---