Tummy Tuck Scar
Consultations offered at our three convenient locations in Encino, Glendale and Bakersfield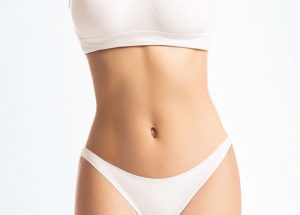 The fear of an ugly tummy tuck scar is the first thing that keeps women from getting a tummy tuck in Los Angeles.
Looking at tummy tuck scar pictures and YouTube before and after tummy tuck videos of different tummy tuck specialists you find that it is possible to have a faint tummy tuck scar that is well hidden under a small bikini bottom.
About Tummy Tuck Scars
A tummy tuck scar length depends on the amount of the hanging abdominal skin fold that has to be removed with an abdominoplasty.
Multiple pregnancies and massive weight loss necessitate an extended full tummy tuck with the scar extending from one hip to the other. This long tummy tuck scar can be unnoticeable when placed in the groin fold and sutured from the inside with dissolvable sutures.
To the contrary, a horizontal tummy tuck scar, often become thick, very prominent, and hard to hide, especially when they are placed high. They can also result in "dog ears" at the end of the scars and over the hips. An experienced tummy tuck specialist avoids dog ears by designing the abdominoplasty incision line well. Before and after tummy tuck scar photos shown here demonstrate my point.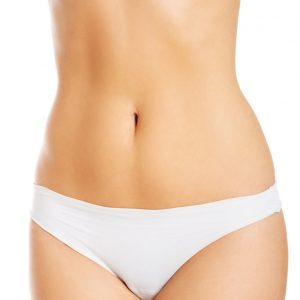 A mini tummy tuck scar is placed in the pubic area similar to a c-section scar. A mini-tummy tuck scar is smaller and easier to hide than a full tummy tuck scar. A body lift scar is the longest of all types of tummy tuck scars, which goes around the waist like a G-String Bikini line. The best way to avoid a bad tummy tuck scar is to choose a board certified plastic surgeon and to review their tummy tuck before and after pictures.
Los Angeles tummy tuck specialist, Dr. Younai, has published these Abdominoplasty before and after pictures only for the purpose of patient education and are not to be reproduced without our written consent.
During your consultation, Dr. Younai reviews your treatment options for body contouring, liposuction, tummy tuck, or abdominoplasty surgery, including pros and cons of each procedure, cost, potential risks and complications, recovery course, pre and post operative instructions, and esthetic outcomes.
Before and After Photos
The primary concern of women who are contemplating a tummy tuck is its scar. Who wants to have an ugly tummy scar and not be able to wear a bikini after spending money on an abdominoplasty! Because of this, women spend a lot of time online to look at tummy tuck before and after pictures, particularly of the scars of the lower abdomen and that of the belly button.
The reasons for dissatisfaction with tummy tuck scars are usually the following:
Tummy tuck scar is too high and is hard to hide under a bikini.
Tummy tuck scar is too thick and has stich-mark hash tags.
Tummy tuck scar is too obvious because of its shape.
There are "dog ears" or redundant skin folds at the ends of the tummy tuck scar.
Belly button is too large and round looking.
How to design a tummy tuck scar to be faint and unnoticeable?
Placement of the tummy tuck scar very low. Most plastic surgeon initially mark the tummy tuck scar at its final intended place, while failing to realize that tension of the skin closure raises this scar. Accounting for this, the marking of a tummy tuck scar should be placed extra-low at the time of the marking.
Internal suturing of the abdominal scar, with use of surgical skin glue and tape for skin.
Placing the tummy tuck scar in the nature skin creases of the groin so that it would not be noticeable.
Liposuction of the flanks and extending the lower scar outwards to eliminate "dog ears".
Tummy Tuck Scar Before and After Pictures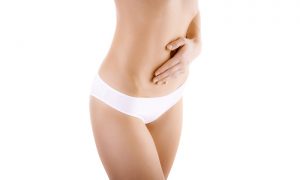 All scars, including that of a tummy tuck mature and fade over time, or more precisely, over 1-2 years. Therefore, while assessing abdominoplasty before and after pictures, you should consider when the post-op photographs were taken. As you can appreciate from Dr. Younai's abdominoplasty pictures the lower abdominal scar as well as the belly button scar was strategically placed to be unnoticeable after the scars mature.
Furthermore, they fall within the natural skin lines and folds of the groin. Finally, they are placed so that even a G-string can cover them!
Tummy Tuck Scar Treatment
There are things that people can do in order to facilitate proper scar healing. These include:
Moisturizing the abdominal skin and scars with lotion, Vaseline, etc.
Avoiding direct sun exposure for the first 3 months.
Applying Silicone sheet or cream will help to flatten and soften scars.
Hypertrophic or keloid scars can sometimes be treated with steroid injection.
Treatment of tummy tuck scars include scar creams, silicone sheet, vitamin ointments, Fractional Erbium Laser, and as a last resort revision tummy tuck surgery with before and after tummy tuck pictures shown here.