Photo Facials
Consultations offered at our three convenient locations in Encino, Glendale and Bakersfield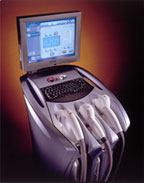 PL (Intense Pulsed Light) Photorejuvenation or photo facial, is a skin treatment offered at the California Center for Plastic Surgery Medi-Spa designed to improve a wide range of skin problems including: sun-damaged skin, abnormal pigmentation (melasma and hyperpigmentation), skin redness an patchiness (Rosacea), irregular pigmentation, age spots, freckling, enlarged pores, Rosacea, small facial veins, roughness and fine wrinkles, birth marks and other facial blemishes sun damage, wrinkles, stretch marks, and age spots. IPL treatments in Beverly Hills and Los Angeles are often performed by a plastic surgeon, cosmetic surgeon, or dermatologist who uses the IPL device to emit powerful bursts of light energy to your surface skin, targeting red and brown pigment and eliminating it.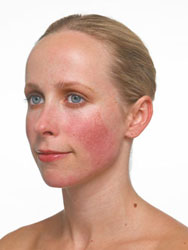 At the California Center for Plastic surgery we used one of the latest Photo Rejuvenation systems available-Lumines One IPL to deliver a broad band of pulsed light, as an alternative to plastic surgery or chemical peels in order to beautify your skin with no downtime! Following a photo-facial treatment, most patients can go back to their usual activities and can immediately apply make-up. IPL is a safe, non-invasive solution that can be customized to your individual needs and will provide superior cosmetic results and high levels of satisfaction. After only the first treatment, skin feels smoother and appears more even toned. A series of at least 5 treatments is needed to obtain the best results. Some patients may benefit from more treatments depending on the severity of the condition treated. Treatments are given 3-6 weeks apart.
All this and more is offered under one roof and under the supervision and care of Dr. Sean Younai who is a Board Certified Plastic Surgeon with years of clinical and research experience in the field of skin health and laser medicine.