Brow Lift
Consultations offered at our four convenient locations in Los Angeles, Beverly Hills, Glendale and Bakersfield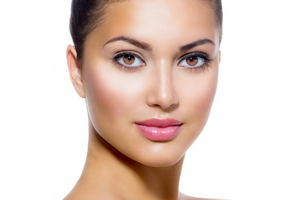 The phrase "tired of looking tired" is one that Dr. Younai hears frequently when people first step into the consultation. With age, even a good night's rest can't correct the appearance of sagging brows and forehead wrinkles that make patients look tired, old, or angry. A brow lift is one of many facial rejuvenation procedures that Dr. Sean Younai performs to help his patients look as good on the outside as they feel on the inside.
Dr. Younai has four convenient locations to help serve his Southern California patients' needs in Beverly Hills, Glendale, Encino, and Bakersfield. Contact one of his four offices today.
About Brow Lifts
A brow lift is a minimally invasive surgical procedure that improves contour in the upper third of the face by lifting the brows to a more youthful position.
This procedure can also help improve the appearance of the eyes so that patients seem more awake and relaxed. A brow lift is sometimes referred to as a forehead lift, because it not only elevates the position of the brows but also helps smooth lines and wrinkles, including horizontal forehead lines and vertical frown lines between the eye.
Dr. Younai is a board certified plastic surgeon who has years of experience brow lifts in Southern California. He is always more than happy to offer his expertise to his patients considering surgery. Contact us to get started and request a consultation.
Benefits
Lifts eyebrows so that the eyes appear more alert and youthful
Reduces hooding of the upper eyelids caused by sagging brows
Improves the appearance of vertical frown lines that form between the eyebrows
Improves the appearance of horizontal forehead lines
Botox Brow Lift vs Surgical Brow Lift
The Botox brow lift is a noninvasive alternative to a traditional brow lift.
The Botox brow lift uses Botulinum toxin type A to smooth creases and lines in the forehead and also moderately lift the brows to a more attractive position. While effective at treating mild to moderate ptosis of the brows, a Botox brow lift is not a permanent solution to low hanging brows. The results last approximately 3-4 months. After this time, patients will have to return for more injections in order to maintain their results. A standard surgical brow lift, on the other hand, is longer-lasting since the brows are sutured in a higher position.
Botox brow lifts are attractive to some Southern California patients because there are no incisions, which means that there will be no scarring. Furthermore, there is no downtime associated with a Botox brow lift. Patients will be free to return to their normal activities right away. There may be some slight redness or swelling around the injection sites, but this can easily be covered up with cosmetics. Results are typically seen in 1-2 weeks.
Good Candidates
In order to be considered for a brow lift, patients should possess the following attributes.
Be in good general health
Be a nonsmoker or willing to quit prior to surgery
Have realistic expectations for the outcome of the procedure
Men and women who have sagging brows that make them appear angry or tired may be considered good candidates for a brow lift. Additionally, patients who have horizontal lines and frown lines on their forehead may benefit from the procedure. The best way to determine whether or not one would benefit from a brow lift is by meeting with a surgeon experienced in performing brow lifts, like Dr. Younai. Contact his offices in Beverly Hills, Encino, Glendale, or Bakersfield to request a consultation.
Brow Lift Techniques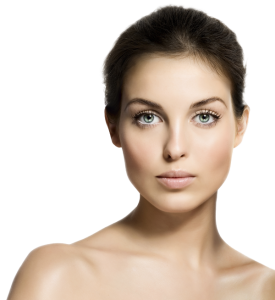 Dr. Younai performs two types of brow lift procedures: endoscopic and traditional. The best technique for the patient will depend on a variety of factors and will be determined at the time of the consultation.
Endoscopic
The endoscopic brow lift has become an increasingly popular method among surgeons. This technique uses small incisions along the hairline and a tiny camera in order to access and visualize the tissue and muscle in the forehead. This method is also frequently preferred by patients because it results in less scarring due to the limited incisions.
Traditional
A traditional brow lift technique utilizes an incision behind the hairline from ear to ear. The resulting scar is hidden by the hair. This was once the standard brow lift technique. However, these days, Dr. Younai finds that he can attain the same results by making smaller incisions. In some cases, this may be the best technique for the patient.
Procedure
A certified anesthesiologist will administer the anesthesia prior to surgery.
The brow lift procedure will be performed under intravenous sedation or general anesthesia for patient comfort.
Dr. Younai will begin by marking the incisions locations. Then when the patient is comfortably anesthetized, the appropriate incisions will be made. For an endoscopic brow lift, small incisions will be made along the hairline. For a traditional brow lift, Dr. Younai uses a "coronal incision" that extends from ear to ear behind the hairline. Next, the tissue and muscle underneath the skin can be adjusted to minimize the appearance of wrinkles. Then, the skin will be tightened, lifting the brows. Finally, the doctor will close the incisions with sutures. Prior to being released, the patient will be taken to a recovery room to be monitored.
Recovery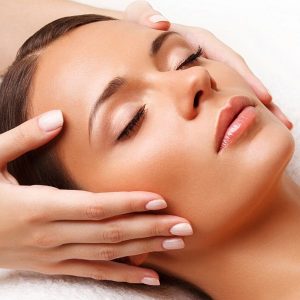 Brow lift patients will be able to return home following the procedure, assuming they have another responsible adult to drive them home that day and spend the next 24 hours with them for assistance. Prior to leaving, the forehead will be taped and bandaged to assist in healing. This will also help keep side effects such as bruising and swelling to a minimum. In some cases, a thin drainage tube may be placed at the surgical site to allow for the draining of excess fluids.
Dr. Younai will also provide the patient with further recovery instructions including:
How and when to change the bandages
Medications to take to assist in healing and minimize discomfort
Common side effects and side effects to watch for
How to contact the doctor during the recovery period
For the first few days following surgery, patients should keep their head elevated to minimize bruising and swelling. They should also avoid strenuous activity. However, Dr. Younai may advise patients on light stretching or exercises they can do to help with recovery.
In general, patients should plan on taking 1-2 weeks in order to allow for proper recovery.
After this period, patients should be able to return to work and their regular activities. Some bruising and swelling may remain, but this can easily be covered up with cosmetics. However, healing will continue for 2-3 months. The results from a brow lift are long-lasting, but should be maintained by taking proper care of the skin and avoiding sun damage.
Dr. Younai will schedule a follow-up appointment to remove the patient's sutures and further follow-up appointments to ensure that the patient is healing properly.
Additional Procedures
Eyelid Lift
An eyelid lift, also known as blepharoplasty, is a procedure that excises lax sagging skin on the upper eyelids and removes bags from below the eyes. However, it can be performed on just the upper or lower lids, depending on the patient's needs. It helps make the eyes appear wider, brighter, and more alert, but has no effect on brow position. When combined with a brow lift, this procedure can completely rejuvenate the upper third of the face.
Facelift
A facelift, also known as a rhytidectomy, may be a good option for patients who are experiencing more significant signs of aging on the face. This procedure uses incisions around the hairline to access the underlying muscle and tissue structures. These structures are lifted and tightened to address the root cause of facial aging signs like wrinkles and sagging features. During this procedure, Dr. Younai will also excise excess skin. A standard facelift does not address the upper third of the face. Because of this, the procedure is often performed in conjunction with a brow lift for comprehensive results.
Consultation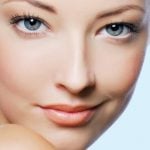 Dr. Sean Younai believes that clear communication between patient and surgeon is key to a successful procedure. Every consultation starts with a one-on-one conversation. During this time, Dr. Younai will ask the patient why they are interested in a brow lift and their goals for surgery. He will also ask about the patient's complete medical history and any medications they use, including prescriptions, supplements, tobacco, alcohol, and drug use.
The second part of the consultation will consist of Dr. Younai performing a physical examination in order to determine the best method to achieve the patient's goals. Dr. Younai will take measurements and photographs for further evaluation. He will then recommend whether or not the patient would benefit most from an endoscopic brow lift or a traditional brow lift. In some cases, Dr. Younai may recommend additional or alternative procedures that would better benefit the patient.
Cost
The cost of a brow lift will vary, depending on the extent of the procedure and whether or not the patient decides to combine the procedure with another treatment. Other factors that may influence the cost of the procedure include anesthesia, surgical facility costs, medical tests, and prescriptions. These factors can be discussed at the time of the consultation in more detail. At this time, Dr. Younai will also be able to provide a cost estimate. Contact us today to request a consultation.