Beverly Hills Plastic Surgeon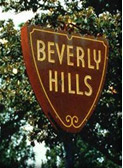 Are you searching for the top or best Beverly Hills plastic surgeon?
The American Society of Plastic Surgeons and the American Board of Plastic Surgery provide a list of local plastic surgeons. But neither of them ranks these physicians, maybe because there are different surgeons in each field of cosmetic surgery.
There are some plastic surgeons who specialize in body contouring and liposuction, others are best for breast augmentation, and some who are known as top Facial Plastic Surgeons. So how do you go about finding an ideal plastic surgeon near Beverly Hills?
For starters, you want to choose a surgeon that has at least had proper training and credentials. A Board Certified Plastic Surgeon is definitely a very well trained and qualified practitioner. Just know the distinction between a cosmetic surgeon and plastic surgeon. According to the American Board of Medical Specialties "cosmetic surgery" is NOT an approved specialty, but "Plastic Surgery" is. Therefore, a so called "cosmetic surgeon" who is not a "plastic surgeon" does not have an approved or nationally recognized board certification.
The California Medical Board usually provides information about the license status and board certification of all California plastic surgeons and tells you if your surgeon has had any disciplinary actions or restrictions.
Next, review surgeons in your area. Looking at before and after pictures online gives you one way to gauge the quality of each surgeon's work. Most people try to find pictures of patients who resemble themselves, in order to see what possible outcome they could expect. Look to see if you can find many before and after pictures of the plastic surgery procedure that you are interested in. Sometimes this can give you an indication of the extent of a surgeon's experience in an area of cosmetic surgery. For example to find a practitioner who specializes in liposuction or tummy tuck, check to see which surgeon has the most extensive collection of tummy tuck or liposuction pictures. Check to see which is an expert in difficult tummy tucks or revision abdominoplasty.
If you are considering rhinoplasty or nose surgery, check to see if your practitioner is adept at open and closed rhinoplasty.
Likewise, if searching for the best breast augmentation surgeons investigate to see which perform revision breast implant surgery, tubular breast surgery, breast lift surgery, etc. Facial plastic surgery covers several areas of cosmetic surgery, such as nose surgery or rhinoplasty, eyelid surgery or blepharoplasty, facelift, facial implants, and a myriad of other adjunct facial cosmetic surgery procedures. If you are looking for a facial plastic surgery specialist don't limit yourself to a plastic surgeon in one region. There are many expert facial plastic surgeons in Southern California who can satisfy your needs.
Furthermore, does he/she perform reconstructive nose surgery, revision rhinoplasty, or ethnic rhinoplasties, which are the more difficult forms of cosmetic nose surgery? In my personal opinion, a plastic surgeon who for example says that "I only do nose jobs" and no other facial plastic surgery procedures might be very limited in his or her breadth of experience and expertise.
While it is good to search for a surgeon that specializes in your area of interest, it is useful to find one that has a broad background and foundation that he can rely on.