Male Liposuction
Consultations offered at our three convenient locations in Encino, Glendale and Bakersfield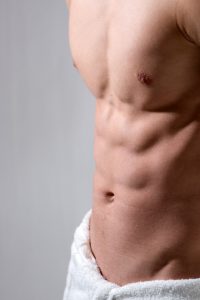 Sometimes diet and exercise are just not effective enough when trying to lose stubborn fat from areas such as the midsection. And it's not just women who have a difficult time shedding the fat. The amount of men inquiring about male liposuction in Los Angeles has skyrocketed, let alone the rest of the country.
Men can now receive sculpted transformative results with specialized liposuction techniques designed just for the male physique and get rid of stubborn fat deposits. And not only has this procedure provided the chiseled physique that men desire but it also leads to a huge improvement in self-esteem.
Contact us today and set up a consultation with Dr. Sean Younai to find out more!
About Male Liposuction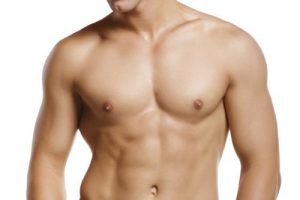 Male liposuction is a surgical procedure designed to remove the excess fat that cannot be reduced through diet and exercise. Fat deposits begin to inhabit the body and often times do not go away with any amount of effort. Because of this, the male figure can look unproportioned and out of balance.
Liposuction works by using powerful suction to remove the mass(es) that has prevented men from obtaining their goal sculpted physiques. Men too, feel pressure to look a certain way. This procedure provides an individualistic approach to contouring the body and leaving men with their desired defined results.
Dr. Younai is proud to offer different liposuction techniques because he knows that the male and female physique is very different, and men and women often have different cosmetic goals. With this, different techniques are necessary to achieve proportionate and natural looking sculpted results.
Benefits of Liposuction for Men
Liposuction offers men the opportunity to jumpstart their transformation process by ridding the body of the pesky excess fat that has not gone away through diet and exercise alone. Below are the most commonly expressed benefits:
Remove fat that has hidden the muscles' contour
More masculine and aesthetically pleasing appearance
Chiseled physique
Decreasing the overall amount of body fat
Enhancing confidence and self-image
Helps men to stay motivated in their fitness journey, having the ability to see results more clearly
Sculpting areas of the body where muscle development is limited
Dr. Younai encourages all men who are looking to sculpt their figure and gain a more masculine figure to contact our office and schedule a consultation.
Ideal Candidates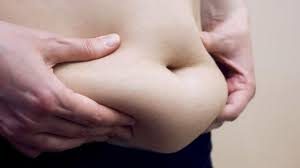 Due to hereditary conditions, age, or previous weight gain, men are left with fat in certain areas of the body that are difficult to tone. Common areas of concern are the upper arms, abdominal area, "love handles", and back. Men looking into this procedure should have an adequate amount of excess fat in the given area that can be safely removed but have a healthy BMI.
This procedure is not by any means a substitute for weight loss. Although results will provide a sufficient decrease in body fat, it is meant for men who are within 50 pounds of their goal weight. Patients who are outside of this 50-pound range will need to speak with the doctor for further options. This may vary depending on the particular patient which is why a consultation is required.
Men looking into liposuction should be in good mental and physical health, maintain a healthy diet and exercise regime, and a non-smoker. We ask that patients have realistic expectations of the procedure and results. Again, this is not a weight loss alternative, but rather a way to help men achieve their goal physique when they have hit a roadblock.
This procedure has been able to provide our male patients with a sexier, more masculine appearance with long lasting results. If liposuction sounds like something that can be beneficial for you, contact our office today and let Dr. Younai help pave the way to your bodily goals!
Types of Male Liposuction
Dr. Younai provides several different liposuction techniques to cover a wide variety of male contour concerns. Through his years of experience, he has perfected his liposuction methods to allot for customization and provide each patient with their desired results. These types of liposuction offered are listed below:
Tumescent
Tumescent liposuction is the most common form of liposuction. This gold standard technique has been used for decades by surgeons around the world. This method is performed by injecting tumescent fluid into the fatty tissue which causes the cells to swell and become firm. Once this is done the fat is easier to suction out. The desired amount is removed from the body, leaving the treatment area toner and more defined.
Power Assisted
This type of liposuction involves strong vibrations of the cannula which aids the breaking and suctioning of the fat deposits. However, Dr. Younai still prefers the tumescent method because it allows him to see and feel where more contouring can and should be done. Depending on the particular patient, the doctor can advise what technique would benefit their body the best.
Ultrasound Assisted
Ultrasound assisted liposuction is most beneficial for the chest, back, and flanks. The science behind the ultrasonic liposuction is ultrasound wavelengths that heat and liquefy the fat cells.
Large Volume
This particular liposuction procedure is designed for men with a larger amount of fat that has to be removed. In the traditional surgery, 2 liters of fat on average is removed from the body. However, that 2 liters of fat would not make as drastic of a difference on someone who has a very large amount of excess fat in comparison. To resolve this issue, Dr. Younai offers the large volume liposuction procedure to remove 5 or more liters of fat from the body.
Preparation
Prior to the procedure, patients will receive instructions from Dr. Younai to follow in preparation for the surgery. It is usually advised that smokers must quit 3 weeks before undergoing the procedure and avoid taking any anti-inflammatory medications 2 weeks before.
The doctor may direct patients to see their primary care physicians to obtain clearance for surgery. By following the given instructions, patients are helping provide themselves with the best results possible. It is important to maintain a healthy diet to keep the body in optimal shape for the recovery stage.
Procedure Process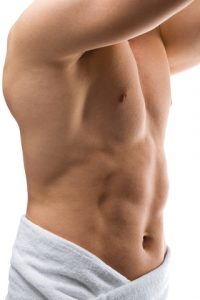 Before beginning the procedure, Dr. Younai will mark the liposuction treatment areas. These locations in which the treatment will be used are determined during the initial consultation. Having these areas already marked help ensures accuracy during the procedure to obtain optimal results. Once this step is complete, general anesthesia will be administered for patient comfort during the procedure.
Small incisions will then be made on the predetermined markings and the fat is appropriately removed. The technique in which the excess fat deposits are removed can vary depending on the treatment method that was chosen during the consultation. Once the desired amount of fat is removed from the body, the doctor will then close the incisions, possibly adding drains to avoid the buildup of surgical or bodily fluid.
A compression garment will be placed on the area in which liposuction was performed to help reduce the risk of swelling and bruising. Then the patient will be taken into the recovery area.
Recovery After Liposuction
After the procedure is complete, patients will be monitored by our nurses for a few hours before being released to return home. Before leaving the surgical center, patients will be given instructions to follow throughout the recovery process and are recommended to walk a minimal amount the night of surgery to help increase circulation and reduce the risk of blood clots.
The men that choose to undergo this procedure must refrain from activities for about one week and are asked to avoid strenuous activities, such as playing sports or going to the gym, for 2 weeks. Partial results can be seen right away but it will take about 6 months to show the fully transformed and sculpted results.
If necessary, Dr. Younai will provide a prescription for medication to help with any initial pain or discomfort.
Male Liposucton Results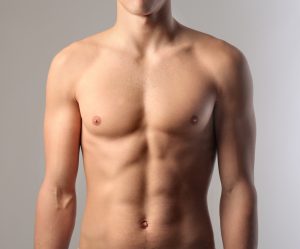 Dr. Younai provides men with the chance at a chiseled physique that was otherwise unobtainable through diet and exercise alone. The aforementioned are not always the most effective way to rid the body of unwanted fat which is why the liposuction surgery was created. Men that have undergone this procedure with Dr. Younai in Los Angeles have been very satisfied with their results and the attention they bring. Liposuction can help men better see their masculine figure and feel confident in the way they look. After fully healed, men will be able to see natural muscle growth more clearly and the toner physique they have been looking to obtain.
In order to keep long-lasting results, patients must maintain a healthy lifestyle. Without this, these men will run the risk of reversing the transformational results.
For men who are ready to enhance the look of their bodies by removing the excess fat surrounding the muscles and looking to have an overall more masculine appearance, Dr. Younai encourages them to schedule a consultation to see if liposuction is the best option.
Now, through the doctor's expert techniques, any man can have chiseled abs, muscular arms, and toned legs! Contact us to schedule a consultation and get started on a sexier, more sculpted, you!
Liposuction Cost
The cost of male liposuction in Beverly Hills and our 3 other Southern California locations varies between patients based on factors such as the technique used, the amount of fat suctioned, and the locations on the body. To receive an individualized quote, contact one of our 4 offices to schedule a consultation.