Skin Care Spa
Consultations offered at our three convenient locations in Encino, Glendale and Bakersfield

We offer the latest in laser hair removal technology; one that is approved by the FDA for the treatment of all skin types, even tanned or dark skin. This Laser technology enables you to have your unwanted hair removed most efficiently and with the least possible risk of skin irritation.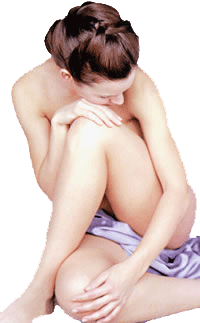 How does the Laser work?
The laser emits a gentle beam of energy that passes through the skin to the hair follicle. The energy is then transformed into heat, which damages the follicle. We utilize the TKS or Thermokinetic Selective laser technology which makes it possible for the laser energy to select only hair follicles while sparing surrounding skin from damage. This brings the cosmetic results you want with the clinical results you need.
Is the treatment painful?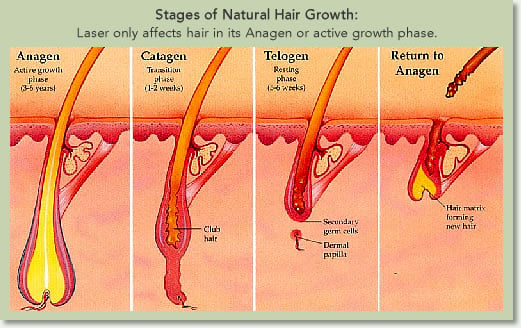 Most patients describe the treatment as a series of slight pin pricks to the skin. The majority of patients tolerate this sensation without requiring anesthetics, but if need be, we provide topical anesthetic creams to be applied beforehand.
How many treatments are required? Hair grows in cycles. The laser only affects hair when it is in its early-growth phase. The laser will disable follicles that are actively producing hair at the time of treatment. At any time, some hair follicles are dormant. Repeat sessions will treat these follicles when they re-enter the growth phase.

The Laser FACIAL treats sun damaged skin by removing enlarged blood vessels and irregular pigmented lesions or "brown spots". The average treatment lasts 15 minutes and the results become apparent after the first few treatments. Unlike CO2 lasers, dermabrasion or chemical peels that remove the outer layer of skin which requires significant healing time, the Laser FACIAL treatment gently penetrates the skin without damaging the skin, therefore, there is no downtime. After this treatment your skin will appear slightly reddened, but you can apply makeup and return to your routine activities. Nd-YAG Laser treats spider veins on the legs, face, and nose within minutes with no down time.
Skin Rejuvenation Spa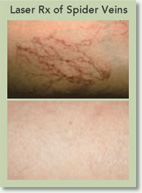 We also offer an array of non-surgical plastic surgery treatments that are designed to improve your appearance without surgery. Among these are a variety of skin fillers that soften the deep lines around the eyes, lips, and the eyebrows. These include, Collagen, Zyderm, Zyplast, Cosmoplast, Restylane, Hylaform, Juvederm, Perlane, Gortex, Alloderm, fat injections, etc. We can also offer Botox injections to treat the heavy frown lines and to give you a more relaxed look. There is no downtime with these procedures.
At the California Center for Plastic Surgery and Medical Spa a full spectrum of non-surgical treatments are available for enhancing your facial beauty. During your consultation with Dr. Younai or his Aesthetic Nurse, they will discuss all details including: the latest available treatment options and techniques, potential risks and complications, pre- and post-treatment instructions, recovery course, as well as what to expect afterwards. At that time, they can also show you before-and-after pictures of other patients who have had dermal fillers, Botox, Laser, Peels, etc.