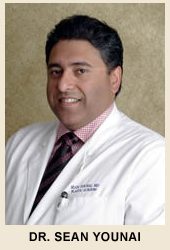 It is an honor to welcome you to my educational plastic surgery website – California Center for Plastic Surgery.
After many years of practice as a cosmetic plastic surgeon, I believe that I can provide you with answers to the questions you have most likely pondered as you considered plastic surgery.
At a time when our fast track lives whiz by, my philosophy is- why not live your life with the face and body that you deserve? I believe that a safe and successful cosmetic surgery experience can help you enjoy your life to its fullest. We live in a remarkable era of cosmetic surgery advances. Today, men and women are empowered to make significant improvements in their appearance, with minimal discomfort and disruption in their lives.
My Goal
My goal in these pages is to educate you about all of your cosmetic surgery options. I have described in great detail almost all of the cosmetic surgery procedures – from the most traditional to the latest trends – all of which are available to you in my plastic surgery practice, at the California Center for Plastic Surgery, located near Beverly Hills and Los Angeles. I have also addressed the issues of safety, potential risks and complications, recovery, and after-surgery care, at length for each procedure.
What We Do
Has pregnancy or nursing left a toll on your body? Are you frustrated with not being able to attain your ideal figure despite exercise and dieting? Are there stubborn areas of body fat which you just can't get rid of? There are a variety of Body Contouring Cosmetic surgery procedures available to help you achieve the body that you deserve: Liposuction, Liposculpture, Large-Volume-Liposuction, Tummy Tuck or Abdominoplasty, Body Lift, Thigh Lift, Arm Lift or Brachioplasty, and even treatments for Gynecomastia /male breasts or for those with massive weight loss after Gastric Bypass Bariatric Surgery. During a thorough consultation, together, we will discuss all your cosmetic surgery options in detail, so that you can make a decision that you can feel good about.
Have you felt uneasy about the size and shape of your breasts? Or have your breasts sagged or shrunk after childbirth, weight loss, or with just aging. Or you might have never been blessed with normal looking breasts that are uneven, asymmetrical, that are too large or too small. Cosmetic Plastic Surgery of the Breasts can Augment, lift, correct breast asymmetry, or reduce breast hypertrophy. If you have had complications of silicone breast implants it is now possible to exchange them with newer saline or gel breast implants, as well as to correct capsular contracture.
Aging is inevitable! Sun damage and smoking can hasten the aging process which leaves its mark on your skin, face, and eyelids.
Cosmetic Facial surgeries including minimal invasive procedures can reverse the signs of aging. These procedures include Blepharoplasty or Eyelid Tuck, Facelift, Mini-Facelift, Mid-Face Lift, Forehead Lift, Rhinoplasty or Nose Job. Meanwhile, there are also Dermal Fillers available such as Arte-Fill, Radiesse, Restylane, Collagen, Captique, Radiesse and Cosmoplast. These are for filling deep wrinkles, Nasolabial folds, crow's feet and  scars, as well as replenishing the loss of facial and lip volume. BOTOX® is used to lessen frowns and forehead wrinkles. An alternative to temporary fillers, body implants can be used to permanently augment the cheeks, chin, nose, jaw and even the chest/pecks, and the calves.
The Facilities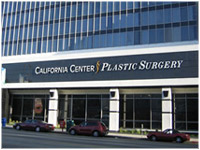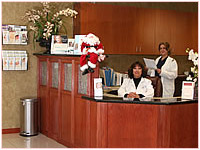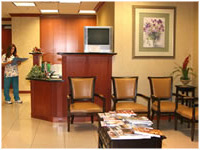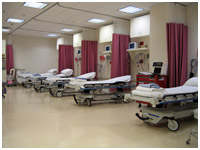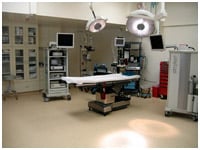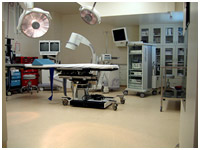 Whatever cosmetic surgery you are considering, this site describes it in detail. Take a virtual tour of our Cosmetic Surgery Practice, including the pristine and fully equipped Laser Medi-Spa, as well as our fully accredited and state-of-the-art Regency Surgery Center, in the heart of Los Angeles, in the city of Encino. We serve Southern and Northern California including cities such as Sherman Oaks, Encino, Calabasas, Woodland Hills, Thousand Oaks, Westlake, Beverly Hills, Santa Monica, Los Angeles, Hollywood, Burbank, Pasadena, Glendale, Valencia, Palmdale, Fresno, and Oxnard.
Making You Happy
Knowing that each one of us is an individual with a different sense of beauty, normalcy, and life experience, I strive to better grasp- what it is that is going to make YOU happy? I shall use the skills honed during years of plastic surgery practice, along with my artistic sense as an oil painter, to deliver a cosmetic surgery result that is graceful, balanced, and natural looking. These results are delivered to you in a setting that is warm, pleasant, and safe.
I wish you the best in your plastic surgery endeavor, and I hope to be able to make a positive difference in your life.
***
Dr. S. Sean Younai received his Medical Degree from the University of California, Los Angeles (UCLA). He then trained in General Surgery at the University of California, Davis, East-bay, followed by research fellowship in plastic surgery at the University of Southern California (USC). He completed his training in Plastic, Cosmetic, and Reconstructive surgery at the Lahey-Hitchcock clinic and Harvard affiliated hospitals. Dr. Younai has received additional training in the areas of reconstructive hand and microsurgery at the University of Pittsburgh
Dr. Younai has combined sixteen years of training, research, and teaching with his clinical experience to offer his patients the knowledge, expertise, and the confidence that they deserve. He is a Diplomate of the American Board of Plastic Surgery and is a member of the American Society of Plastic Surgery and the American College of Surgeons. He has had many scientific publications and has been awarded by the American Society of Aesthetic Surgery for his contributions to the field of laser plastic surgery.