Lip Augmentation
Consultations offered at our three convenient locations in Encino, Glendale and Bakersfield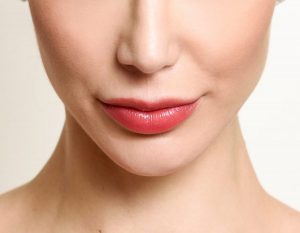 The lips are a crucial element of a young, attractive and healthy face.
Losing volume and shape in the lips can throw off the symmetry of the face as well as cause the face to appear aged. When the lips lose volume, they often become thin and develop wrinkles and fine lines.
We offer a wide variety of lip augmentation treatments that will erase fine lines and wrinkles. Plump lips will help you appear healthier while an improved lip shape will restore balance to the whole face.
Whether your lips have lost volume due to age or you have always wanted fuller lips, lip augmentation and reshaping procedures can help you achieve the look you've always wanted. Full, curvaceous lips are closely associated with youth and sensuality. Thanks to advances in lip augmentation, you can now enjoy fuller lips temporarily or permanently.
What is Lip Augmentation?
The lips help to balance out the appearance of the face. Thinning or small lips can make the face appear disproportionate. Dr. Younai is gifted at enhancing the symmetry and beauty of the face with lip augmentation. He offers his patients multiple augmentation methods so they can have the best option for them and their lifestyle.
Lip augmentation encompasses different procedures that are used to improve the shape and volume of the lips.
Lip augmentation is popular among men and women of all ages. The procedures offered at Younai Plastic Surgery include dermal fillers, fat transfer, and lip implants. These techniques vary in how invasive they are but are ultimately customized to the patient's desired outcome.
Reasons
Patients who seek lip augmentation may have a variety of reasons for doing so. Still, most men and women who want this procedure have one or more of the following conditions.
Lack of Desired Volume
Disproportionate Lips
Crooked Lips
Asymmetry
Smoker's Lines
Lip enhancement can be used to correct one or more of these conditions by injecting the lips with natural or synthetic material to increase their volume. When your lips are fuller, they can make you appear younger and more attractive. In fact, lip augmentation has been attempted for more than 100 years. Thanks to the latest developments in cosmetic surgery, people who want fuller lips now have a variety of safe, effective options for achieving their desired look.
Techniques
The method used to augment the lips will be determined in your personal consultation. The technique decided on will be adjusted to suit each patient's individual needs. Dr. Younai treats his patients using the following materials and methods:
Dermal Fillers
Injectable lip fillers are the most popular form of lip augmentation today. A filler treatment involves soft gels being strategically injected throughout the lips. These fillers help to plump the lips, reverse lip lines, and improve lip borders. There are many lip fillers available today that have been specifically designed to treat the lips. The longevity of these fillers vary but the average span is four months to a year. Lip fillers tend to not last as long as other fillers because the lips are used frequently. Luckily, you can schedule maintenance appointments to make sure your lips stay plump and sensual.
Collagen
One of the most common practices for lip augmentation involves collagen injection. Collagen is a protein that occurs naturally in the body, providing the framework within the underlying layers of the skin. Because most commercially available collagen is derived from bovine skin, you must undergo an allergy test before it is administered. Collagen will last for about 3-5 months.
Fat Transfer
Fat can be transplanted from other parts of the body to the lips. Fat injection, however, is not usually recommended. When the fat is reabsorbed by the body, it can leave an irregular appearance across the lips. A fat transfer is a two-step procedure that involves liposuction and fat injections. Liposuction is used to remove unnecessary fat from the abdomen or other preferred area. The collected fat is cleaned and placed in syringes. Dr. Younai then injects the fat along the lips to provide a natural, fuller look to the lips. Patients enjoy lip augmentation fat transfers because the procedure allows them to slim down the fat in one area of their body and relocate it to their lips, allowing for comprehensive improvement in their appearance. A fat transfer does not require an allergy test because only your own fat will be used. A fat transfer is a natural way to enhance your lips and improve the contours of your body.
Gortex
This synthetic material is often used to augment the periphery of the lips, reducing the appearance of fine lines around the mouth (also known as smoker's lines). It is usually not used to add volume to the entire lip because it makes them too hard, taking away the supple texture that most people want their lips to have.
Alloderm
Alloderm is natural collagen that is taken from human donors. Because it is the same as the collagen naturally produced in the body, no allergy test is necessary before injection. Alloderm can be shaped very effectively and is a popular choice for lip enhancement.
All of these methods have their own benefits and drawbacks. The right lip augmentation treatment for you will depend on your current condition and desired results.
Benefits & Candidates
The main advantage of lip augmentation is a more balanced and attractive face. Plump lips can truly make the face appear younger and sensual.
This procedure is perfect for men and women who want to enhance their smile and overall appearance.
Just improving the appearance of the lips will further enhance your facial angles and shape. People interested in lip augmentation should be healthy, free of cold sores, and have a realistic expectation of what can be achieved with cosmetic enhancements. If you are interested in transforming your face with a lip augmentation procedure, schedule a consultation with Dr. Younai today!
Personal Consultation
A private meeting with Dr. Younai will give you the opportunity to ask a professional about his experience performing cosmetic surgeries and what he thinks is your best solution. Dr. Younai will try to learn more about you and the aesthetic you are going for. Routine questions about health, medical history and medications will help Dr. Younai determine if you are a healthy candidate.
Together, you and Dr. Younai will work to create your best treatment plan that ensures your desired results.
Preparation
Lip fillers do not require preparation, but a fat transfer or lip implants will because they are a more invasive procedure. Dr. Younai will inform you of the steps to take to get ready for your surgical date. These steps often include finding rides to and from the appointment, filling prescriptions, taking time off from work, etc. The best way to make sure you obtain your ideal results is to prepare well.
Procedure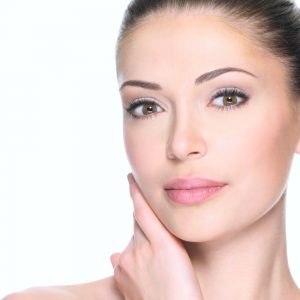 For a lip filler treatment, a topical anesthetic will first be applied to the lips. After the anesthetic is applied, the preferred filler will be administered to the lips.
The whole treatment will only take about twenty minutes.
A fat transfer will be performed in two steps. The donor area will be cleaned and marked for lipo surgery. Anesthesia will be applied after which small incisions will be made. Fat cells will be extracted and the donor area will be sculpted to show off your natural contours. When the desired appearance is achieved, incisions will be closed and bandaged. The collected fat will be cleaned and put in syringes and injected into the lips. The procedure will take two to three hours.
In a lip implant procedure, local anesthesia will be applied to make sure you are comfortable. Gortex implants will be inserted at the corners of the lips and once the desired effect is achieved the lips will be cleaned and bandaged. The treatment may take about an hour.
Recovery
Recovery will relate to the procedure performed. Lip fillers do not require downtime, whereas a fat transfer and lip implants will require more rest.
The important thing to remember with any of these treatments is to be gentle with your lips, avoid antihistamines, ice them if necessary and keep your head elevated when you rest.
Getting plenty of sleep and staying hydrated will be a crucial part of keeping your skin and body healthy. Dr. Younai may recommend a follow-up appointment to make sure your results are healing well. These meetings are a great time to ask all of your new questions!
Risks & Complications
There are risks associated with any treatment. We will take the time to go over potential risks during your private consultation. This meeting provides you the opportunity to ask questions and voice any concerns you may have.
We will make sure to take cautionary steps to ensure you have a healthy treatment and recovery. Medications will be prescribed so as to lower the risk of infection. Following post-treatment care instructions are a crucial step to achieving the results you want.
Patients with a good understanding of lip fillers and who have realistic expectations often fall in love with their results.
Results
You will notice a difference in the appearance of your lips right away! These results will only get better in the passing days as your lips adjust to the treatment. Depending on your treatment, your lip augmentation results may last from four months to years. The best way to maintain your results is to keep your lips hydrated and protected from harmful UV rays. SPF lip balms can be bought at most grocery stores today.
Lip Augmentation Cost
The cost of your lip augmentation treatment will vary based on the treatment you pursue and the details of your procedure. Dr. Younai will make sure to inform you of the prices involved in your treatment during your meeting with him. Schedule a consultation with us or give our office a call at (818) 386-1222 to learn more. We'll get you started down the path to fuller lips in no time!
FAQs
What is the best filler for lip augmentation?
The best filler for lip augmentation depends on what your goal is. Certain fillers are used to improve the border of the lips, while other fillers focus on improving the fullness of the lips. The right filler for you will depend on your goal and Dr. Younai will help you determine your best solution.
Is lip augmentation permanent?
Lip augmentation can be permanent, it depends on the procedure you opt for. Dermal fillers are not a long-lasting way to enhance the lips, whereas a fat transfer or implants will provide enhanced lips for years to come. Dr. Younai will inform you of the timeline of your results during your personal meeting with him.
How much does lip augmentation cost?
The cost of your lip augmentation procedure will depend on which treatment you undergo, and the methods involved to provide your best results. Costs will be discussed during your personal consultation with Dr. Younai.
Are lip fillers dangerous?
Lip fillers are not dangerous when administered by a trained professional. Before a lip filler treatment, we will take the time to get to know you and your health. An allergy test can be performed to provide peace of mind.

Lip fillers will not be recommended if we do not think they will produce a safe, healthy result.
How much do permanent lip implants cost?
The cost of permanent lip implants will vary between patients. Lip implants are customized to the size and shape of the lips, they are a very personalized treatment. Therefore, we approach this surgery with a hand-tailored approach. Everyone's treatment will be priced differently. Dr. Younai will inform you of the cost of your procedure during your personal consultation with him.
How long does lip augmentation last?
Depending on the treatment, lip augmentation can last four months or years. Dermal fillers will be metabolized by the body eventually, whereas fat transfers to the lips last a very long time. Lip implants also last a long time as they are a physical implant that will not be broken down by the body. Dr. Younai will inform you how long to expect your lip augmentation procedure to last.
Can you feel lip fillers when kissing?
No, lip fillers look and feel natural. Lip fillers have been designed to feel like natural lip tissue and therefore should not detract from the feel of your lips, even when kissing.
Can lip fillers damage your lips?
When lip fillers are performed by a trained professional, they should not cause damage. In the event you want your fillers removed, Dr. Younai will walk you through what that process looks like.