Fat Transfer
Consultations offered at our three convenient locations in Encino, Glendale and Bakersfield
Dr. Sean Younai specializes in fat transfer procedures in Beverly Hills, Encino, Glendale, and Bakersfield California. Patients from outside of southern California often travel to have cosmetic and reconstructive surgery performed at one of his four locations. Request a consultation to get started!
What is a Fat Transfer Procedure?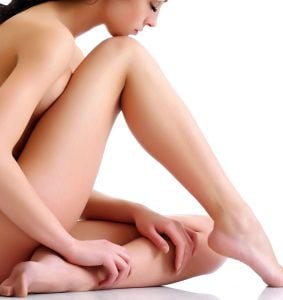 A fat transfer procedure, also referred to as fat grafting or fat injections, is the process of harvesting fat deposits from the patient's body using liposuction and then injecting it elsewhere into the body. Not only does this procedure allow the patient to sculpt parts of the body where they have excess fat deposits through liposuction, but it also lets them enhance parts of the body that may lack volume.
Dr. Younai performs fat transfer procedures in order to augment the size of the breasts and buttocks. He also performs facial fat transfers to restore volume and shape to the face, particularly in the cheeks, chin, and lips. He is highly skilled at harvesting the fat so that he does not disrupt the fat cell's membrane and maintains the most viable fat cells for injection. Stem cells can also be harvested during this time for a stem cell breast augmentation or stem cell butt augmentation procedure. This heightens the fat grafts viability and speeds up recovery.
Learn more about Dr. Younai's specialized fat transfer techniques and then call our offices in Beverly Hills, Encino, Glendale, or Bakersfield to schedule a consultation.
Benefits of a Fat Transfer Procedure
One of the things our Los Angeles patients love about fat transfer procedures is that it gives them two procedures in one. First, Dr. Younai performs liposuction on parts of the body where there are stubborn fat deposits that are not responding to diet and exercise.
This allows patients to sculpt and remove fat from their body in areas such as the:
Secondly, the fat is injected into the body, allowing patients to further:
Correct in facial contour irregularities
Improve body contour
Enhance the size and shape of the of the breasts and buttocks
Fill in scars
Another reason why our patients love fat transfer procedures is because it uses fat from the patient's own body, which means it is all-natural and there is no chance that the patient will have an allergic reaction to the material. Plus, the procedure is minimally invasive and provides long lasting results, especially with the addition of stem cells.
Fat Transfer Techniques
Fat Transfer Breast Augmentation
A fat transfer breast augmentation procedure is a good option for patients interested in a moderate increase in bust size and natural looking and feeling results. Although the patient's cup size can only be augmented by one or two cup sizes in this procedure, it does allow patients add volume without using implants.
Brazilian Butt Lift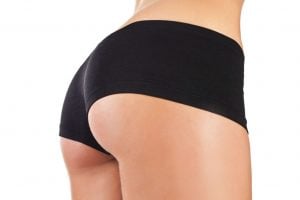 Today, Brazilian Butt Lifts are the preferred method of buttocks augmentation over implants. In a Brazilian Butt Lift procedure, fat is often taken from the lower back, abdomen, flanks, and thighs in order to increase the overall proportion between the buttocks and surrounding body parts, helping to create a beautiful hourglass figure.
Facial Fat Transfer
A facial fat transfer is a long-lasting alternative to other injectables like dermal fillers. It can help add volume to the cheeks, chin and even augment the lips. It can also be used to fill in contour irregularities, such as acne scars and reduce the appearance of fine lines and wrinkles.
Good Candidates
Depending on the procedure, slimmer patients may not be good candidates. However, patients should not be overweight or obese.
Patients must have adequate excess fat deposits in order to perform a fat transfer. The amount of fat that must be harvested will vary depending on the fat transfer technique. For example, more fat will need to be harvested for butt and breast augmentations than for a facial fat transfer.
If a patient is interested in the procedure, but is out of the ideal weight range, Dr. Younai is happy to work with them on a weight loss regimen prior to having surgery. In general, patients must be in good health and be nonsmokers. They must be prepared to inform the doctor of any medications they are taking or medical conditions they have, as this may affect candidacy.
In order to determine whether or not you are a good candidate for a fat transfer procedure, please contact our offices in the greater Los Angeles area to request a consultation with fat transfer expert Dr. Sean Younai.
Alternative Procedures
Although a fat transfer procedure is the preferred method of augmentation of the buttocks, some people are unaware that it can also be used as an alternative to implants in the breasts as well. Facial fat transfer, on the other hand, is used as an alternative to dermal fillers. At the time of the consultation, Dr. Younai will help the patient decide whether a fat transfer or alternative procedure will help them achieve their desired results.
Fat Transfer vs Implants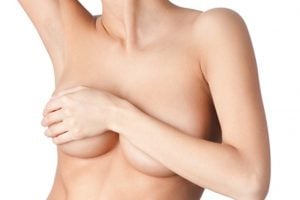 With a fat transfer, there are none of the potentially dangerous side effects that come with implants. This includes no chance for rupture or capsular contracture. Patients with silicone implants will not have to worry about scheduling routine MRI scans, which can also be very costly. Patients with saline implants will not have to worry about their breast augmentation results feeling unnatural, since the material used is from the patient's own body.
However, patients hoping to augment their breasts by more than two cup sizes or who have a slimmer build may be better candidates for implants. Despite potential risks, implants are still FDA approved and very safe, as long the patient works with a trusted and experienced plastic surgeon like Dr. Younai.
Fat Transfer vs Dermal Fillers
Dermal fillers or facial implants may be necessary for patients who do not have adequate fat on their body for a facial fat transfer procedure.
A fat transfer can be used as an alternative to most dermal fillers, including Juvéderm, Restylane, Radiesse, and Bellafill. Dermal fillers work to restore volume to the face and soften the appearance of fine lines and wrinkles, including nasolabial folds and marionette lines.
Some people who have been getting routine dermal filler injections choose to get a fat transfer at the time of a liposuction procedure, because facial fat transfers will last longer than dermal fillers. Dermal fillers are temporary and need to be reinjected yearly or more frequently in order to maintain results. However, dermal fillers may be a good option for patients who are not yet ready to undergo a long lasting cosmetic change.
Facial fat transfer can also be used as an alternative procedure in order to add volume to the cheeks and chin. Sometimes, dermal fillers can be used to add volume in these areas, but other patients may choose facial implants as a lasting alternative.
Procedure Process
A fat transfer procedure is typically performed as an outpatient procedure under local or general anesthesia. Dr. Younai recommends general anesthesia for patient comfort, however, it is ultimately the patient's decision.
Liposuction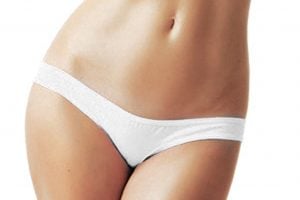 Dr. Younai will harvest fat from the patient's body suitable for transfer. He will introduce tumescent solution into the area to help minimize short term and long term pain and also help break down the fat so it is easier to remove from the body. Using a small incision and a cannula, Dr. Younai will suction the fat out of the body, improving the patient's contour and silhouette.
Cleaning
Dr. Younai will clean the fat and separate it from unwanted materials such as blood vessels. This will help ensure that the maximum amount of fat takes to the new area. This will also be the time that stem cells will be extracted if a patient desires cosmetic stem cell therapy.
Injection
The purified fat will be injected into the breasts, buttocks, or face in order to achieve the patient's desired results. Since not all of the fat will take to the desired location and some will be naturally expelled from the body, Dr. Younai will slightly over-inject the area so that the patient gets the final results that they desire. The chance of this is greatly diminished when stem cells are injected as well.
Following the procedure, the patient will be properly bandaged. If the patient chooses general anesthesia, then they must make arrangements for another adult to pick them up and take them home or to their recovery center following the procedure.
Recovery
Recovery from the different types of procedures – Brazilian Butt Lift, fat transfer breast augmentation, and facial fat transfer – will vary. The Brazilian Butt Lift procedure will require the longest recovery time. For three to six weeks following the procedure, patients should refrain from sitting directly on their buttocks. They should sleep on their stomach during this time, lie down as much as possible, and sit with a specialized cushion to reduce the amount of pressure placed on the buttocks.
At the time of the consultation, Dr. Younai will be able to provide the patient with a more detailed account of what to expect during their recovery.
The recovery from a fat transfer breast augmentation will be similar to that of a breast augmentation with implants. Patients should wear their compression garment for the prescribed amount of time and avoid putting any pressure on their chest for one to two weeks.
Facial fat grafting usually requires the least amount of recovery of the three techniques. However, it will depend on the amount of fat being injected into the face. Typically, patients will be able to return to work three to four days following the procedure.
In general, patients should expect some bruising and swelling around the liposuction and injection sites. They should have somebody stay with them for the first one to two days following surgery, as the patient may feel groggy or disoriented. The patient should pick up any medications prescribed by Dr. Younai prior to the surgery date and take them at the specified times.
Consultation
Dr. Younai meets personally with all of his patients prior to scheduling any procedures or treatments. He likes to personally meet with them in order to get a full understanding of what the patient hopes to achieve from the procedure they have in mind. In some cases, Dr. Younai may recommend additional or alternative procedures for the patient to consider.
If the patient is a good candidate for a fat transfer procedure, then Dr. Younai will develop a personalized surgical plan, including all preoperative and postoperative instructions. The patient will also have the opportunity to schedule their surgery date at this time. After he has had the opportunity to create a personalized and comprehensive surgical plan, then he will be able to provide the patient with an accurate price estimate.
Please request a fat transfer consultation with Dr. Younai at one of his four greater Los Angeles location to get started!