Buttock Augmentation Los Angeles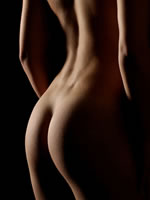 There are many men and women who are unhappy with their
buttocks
. Their
butt
is too flat, too wide, or sagging. Cloths don't fit or look good on them. They were either born like this, or lost the form and shape of their buttocks after losing or gaining weight. Pregnancy, or just aging alone, can also affect the size, projection, and profile of the buttocks.
This leaves many people frustrated, especially those who don't get the desired improvement through exercise and muscle toning.
There are a variety of cosmetic surgery procedures available to those who would like to have youthful, fuller, and perky buttocks with a more sensual body profile. The procedure for buttock augmentation Beverly Hills and enhancement specifically varies depending on what is the actual deficiency and what is missing.
There are many who are either genetically or by weight gain have developed "fat and wide" buttocks. Liposculpture can help these people by shaping their buttocks and the surrounding tissues to make the buttocks rounder and more proportional to the rest of the figure.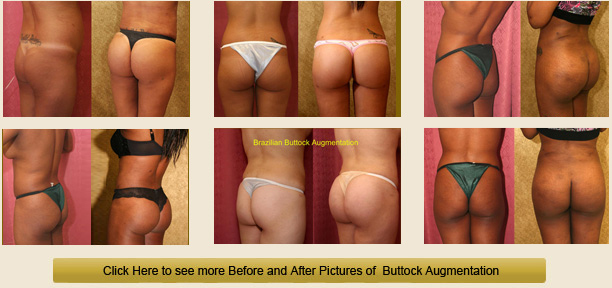 There are others who have "flat and wide" buttocks. Besides utilizing liposculpture to shape of their buttocks, fat injection or buttock implants are used to augment the deficient buttock volume and to provide projection.
Finally, there are people that through either weight loss or aging have developed "flat and sagging" buttocks. These people can consider buttock lift with or without buttock augmentation. It is possible to utilize some of the discarded fat and soft tissue to augment the buttocks.The newly sensationalized "Brazilian Butt Lift Beverly Hills" is not truly a buttock lift procedure but more an augmentation which appears to have lifted the buttock by actually augmenting it and increasing its projection.
Dr. Younai is a Board Certified Plastic, Cosmetic, & Reconstructive Surgeon who is experienced in body contouring including Buttock Augmentation Beverly Hills with fat injection or implants, as well as buttock, thigh, and body lift.

| | |
| --- | --- |
| | Questions & Answers: Buttock Augmentation |
Buttock Enhancement Techniques
People seek buttock augmentation for a variety of reasons. Genetic factors, weight loss, and weight gain can cause the buttocks to become wide and saggy. They can become too fat or too flat. Luckily, there are a variety of techniques available to correct any and all of these concerns, giving you the full, round butt that is so desirable. Some procedures now being used to enhance the buttocks include:
Brazilian Butt Lift


This popular procedure is used to give flat, sagging buttocks the vivacious curves and position that everyone is after. The technique utilizes fat grafting and/or injection to achieve the desired effect. Fat tissue is taken from other parts of the body and implanted in the buttocks, increasing their size and projection. The butt, rather than being wide and flat, will instead contour outward. This procedure also lifts the buttocks.
Liposuction


Those with too much fat in the rear can benefit from the sculpting effects of liposuction. Using a thin metal tube, known as a cannula, to remove excess fatty tissue can contour and shape the buttocks to make them appear higher and shapelier. This procedure can also give the entire region better proportion to the rest of the body.
Body Lift


After massive weight loss, the buttocks can become loose and saggy. A body lift procedure addresses these issues by lifting the underlying tissue and remove the excess skin and fat tissue. It can also improve the condition of skin with poor elasticity and ease the look of cellulite.
Buttock augmentation can also be aided through the use of butt implants. Determining the best procedure for you can be done through a consultation with Dr. Younai at his office in Los Angeles. Buttock augmentation is a surgical procedure that requires careful consideration before being undertaken. Schedule a consultation today to find out which procedure can give you the results you want.
Why Patients Choose Dr. Younai for Their Brazilian Butt Lift in Los Angeles
When choosing a doctor to perform your Brazilian Butt Lift, body lift, or other buttock augmentation procedure, it is important to find someone who is certified and experienced in performing these procedures. Dr. Younai is certified by the American Board of Plastic Surgery and has received training at such prestigious institutions as the University of California, Los Angeles; University of California, San Francisco; University of Southern California; and the University of Pittsburgh. His expertise allows him to determine the best procedure for you, giving you the round, sexy backside you want.
"I always thought of my butt as one of my best features, but I started to notice some changes over the years. By the time I decided to have a butt lift, it looked like my butt was dragging on the floor. Dr. Younai recommended that I have the Brazilian Butt Lift to raise it back up and make it rounder again. I finally look good in my old jeans again. I am very happy with Dr. Younai's fabulous work."
Barbara A., Los Angeles / Brazilian Butt Lift
During your consultation Dr. Younai will review your treatment options for Buttock Contouring, Augmentation, and Enlargement. He will discuss if you are a good candidate, surgical options and techniques, potential risks and complications of surgery, pre- and post-operative instructions, and recovery course, as well as what to expect after surgery.At that time, Dr. Younai will also show you before-and-after pictures of other patients who might be similar to you and have had Buttock Augmentation Beverly Hills and/or Brazilian Butt Lift Beverly Hills.
Dr. Younai serves patients from both southern and northern California,including those from Beverly Hills, Los Angeles, Santa Monica, Hollywood, Burbank, Sherman Oaks, Calabasas, Woodland Hills, Thousand Oaks, Westlake, Pasadena, Glendale, Valencia, Palmdale, Fresno, and Oxnard.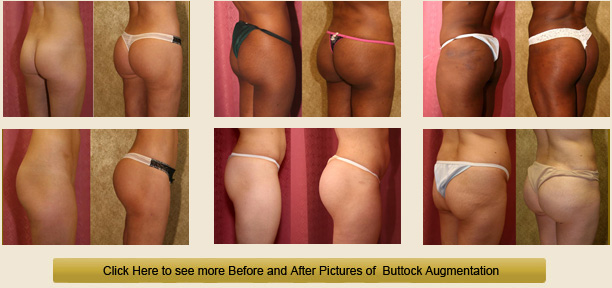 ---