Mommy Makeover
Consultations offered at our three convenient locations in Encino, Glendale and Bakersfield
Whether you are a new mother, or your kids have been on their own for years, you've probably been intrigued by the idea of a Mommy Makeover. Thanks to widespread media coverage, the popularity of these procedures has exploded in recent years. However, the Mommy Makeover is not an actual plastic surgery procedure. It is a combination of multiple treatments designed to restore your body to its pre-pregnancy shape, addressing issues like lost stomach elasticity and sagging breasts. Each Mommy Makeover is designed to address the effects of pregnancy on your specific body.
Before and After Photos
What is a Mommy Makeover?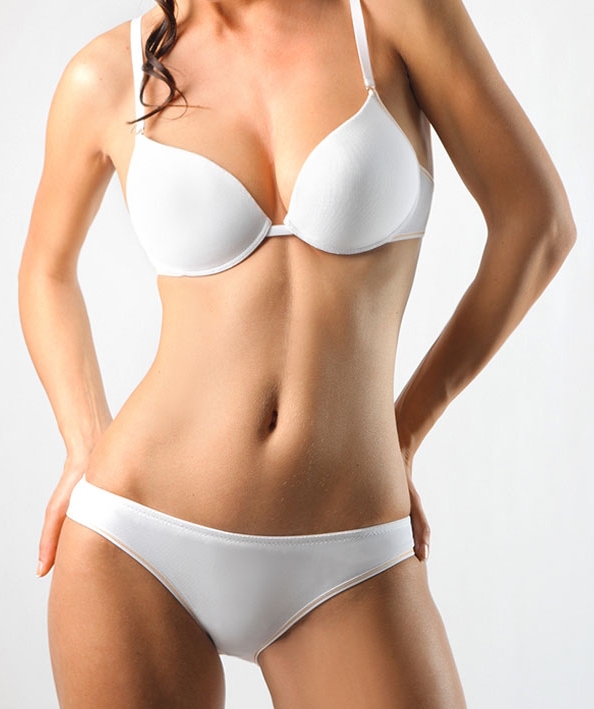 A "Mommy Makeover" is a combination of procedures that are performed together to help mothers regain their youthful, pre-baby bodies. These procedures enhance the abdomen and breasts which are often greatly compromised during pregnancy, breastfeeding, and weight fluctuation. The procedures include a Tummy Tuck and/or Liposuction, along with Breast Augmentation, Breast Lift and/or Breast Reduction. Every woman is different and has different desires, so each procedure is personalized, keeping in mind their natural proportions.
Although pregnancy and childbirth are rewarding aspects of motherhood, these factors can create an unflattering figure! Hence, the concept of Mommy Makeover for Los Angeles and Beverly Hills women was born; developing out of the woman's desire to regain the figure that she once had prior to pregnancy. The women who seek a Mommy Makeover want to have their tummy stretch marks and hanging skin removed, as well as, to lift and augment their sagging and empty breasts. Mommy Makeover is not just the desire of every mother, but of all mothers who have lost their beautiful bodies to pregnancy. Dr. Sean Younai, a board-certified Southern California plastic surgery provider, is proud to create a beautiful, new figure for women who are interested in a Mommy Makeover.
Having sacrificed their bodies to bear our children — women deserve the best!
A Mommy Makeover has become the talk of the town in Los Angeles and Beverly Hills. After completing multiple pregnancies, many women are seeking plastic surgery to restore their original beauty and youth.
Tummy Tuck ("Abdominoplasty") After Pregnancy and Childbirth
The rapid enlargement of the abdomen during pregnancy produces many tummy, hip, and thigh stretch marks. This process also stretches the abdominal muscles and the loss of the abdominal wall integrity and tightness. That is why women cannot regain their original figure with dieting and exercise alone. A tummy tuck, or "abdominoplasty," tightens the abdominal muscles, removes the excess hanging skin folds and stretch marks; rejuvenates the belly button; and even at times, tones the upper thighs and buttocks. The High Tension Abdominoplasty™ performed by Los Angeles plastic surgeon Dr. Younai accomplishes all of this, and more. It combines liposuction and tummy tuck to shape and form a women's torso to that of an hourglass.
Breast Enhancement after Pregnancy and Childbirth
During pregnancy, the breasts enlarge and the skin, areola, and the supporting ligaments stretch. Once a woman is done with breastfeeding, breast tissue shrinks and loses significant volume, thus resulting in breasts that sag and appear empty. In order to restore the form and appearance of youthful breasts, Los Angeles and Beverly Hills plastic surgeons usually offer a combination of breast augmentation with the use of breast implants, along with a breast lift, or "mastopexy." While saline or silicone implants help to restore breast volume and projection, mastopexy tightens the skin, reduces the size of the areola, and lifts the breasts.
The phenomenon of Mommy Makeover can include more than just tummy tuck, breast augmentation, and breast lift surgery. It can also include rejuvenation of the facial skin with photo facials and lasers, as well as use of injectable dermal fillers to reduce the appearance of deep nasolabial folds and "crow's feet."
Dr. Younai has performed every procedure involved in the Mommy Makeover countless times. He can help address all your post-pregnancy concerns, including recommending the best procedures to help you achieve the figure you want. Dr. Younai has the versatility and experience needed to meet your every need.
Why Should I Get a Mommy Makeover?
Motherhood is a fantastic and rewarding experience; however, pregnancy and childbirth can place enormous stress and tension on the body. This often results in unwanted aesthetic changes, typically of the abdomen and breasts. Even after losing the baby weight, many women are unable to get back the trim figures they enjoyed before pregnancy.
In the past, women have endured this in silence. But now with modern technological advances and cosmetic surgery becoming increasingly popular, women are openly and confidently seeking to enhance their post-pregnancy bodies.
Mothers devote most of their time to their child's wants and needs, while her wants become secondary. Cosmetic enhancements may come off as selfish or vain, but it is quite to contrary. When a mother's self-image and confidence rise, their quality of life, relationships, and interactions inherently improve with their children and loved ones.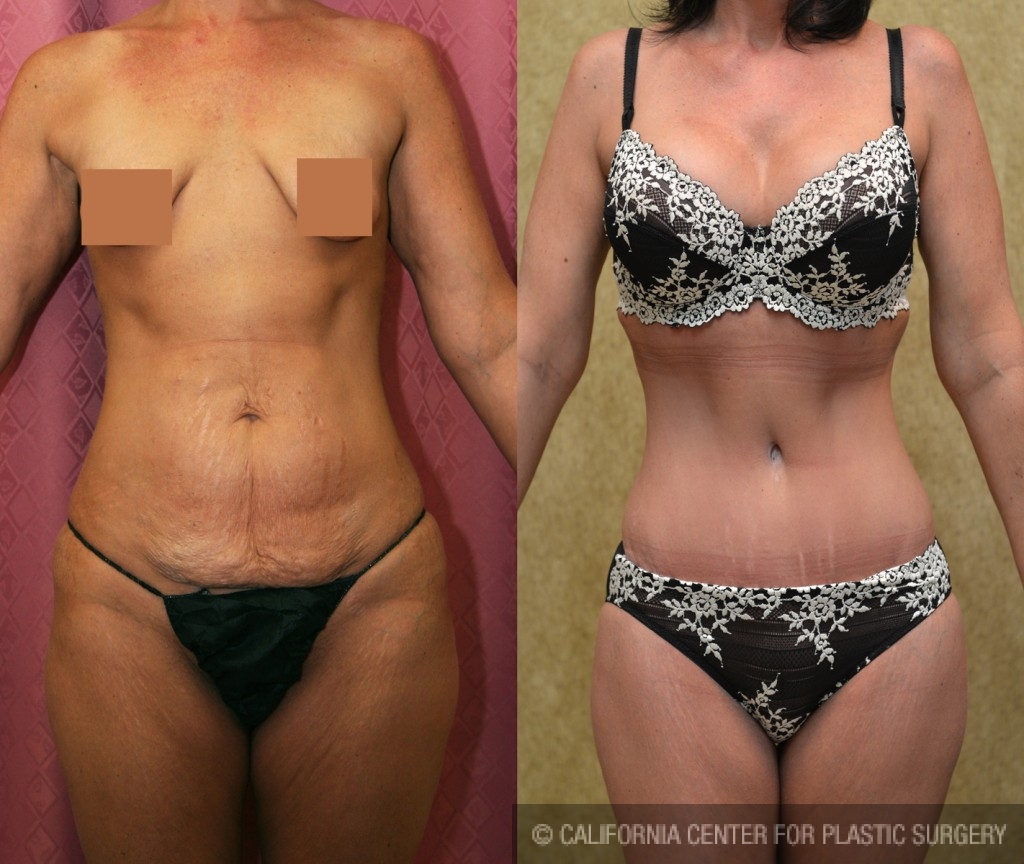 VIEW MORE RESULTS
Procedure Options
The number of procedures performed varies depending on the specific case. Most commonly, women choose 2 out of the following 5 options to achieve their beautiful "makeover." These procedures are combined during a single surgery, shortening your overall recovery time. This means you can enjoy the results of your Mommy Makeover that much sooner, with less discomfort along the way.
Breast Lift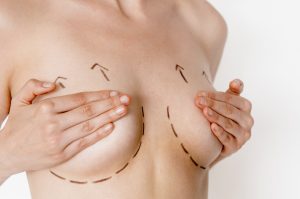 A Breast Lift, clinically known as Mastopexy, is a procedure that lifts women's breasts to a more youthful position. A Breast Lift addresses the problem of ptosis, or sagging of the breasts, which results from factors such as genetics, aging, or breastfeeding. Ptosis can occur in different degrees, so Dr. Younai performs Breast Lift surgery based on patient's individual needs. A Breast Lift can also be performed in conjunction with a Breast Reduction or Breast Augmentation.
A Breast Lift involves 1 of 2 different incision locations, which are made around the areola, vertically down the breast, and/or along the natural breast crease. The procedure takes between 2 to 4 hours and is performed under local or general anesthesia on an outpatient basis. A Breast Lift can give you your pre-baby bust back and the confidence to rock a strapless dress.
Breast Reduction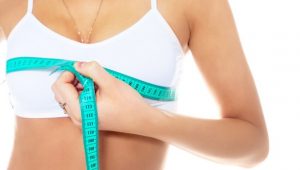 Breast Reduction a procedure which reduces the volume and size of the breasts, creating a smaller bust. For some women, a Breast Reduction is enough for restoring their bust to a perky, firm position, although often times it is paired with a Breast Lift to aid in lifting. The procedure typically takes 4 to 6 hours.
Women with overly large breast find much gratification after undergoing a Breast Reduction as it alleviates symptomatic macromastia, or problems associated with large breasts. Some of these issues can be pain in the neck, back, and shoulders, poor posture, or difficulty breathing. If you have large breasts and would like to decrease your bust for either physical or aesthetic reasons, a Breast Reduction is a great solution.
Breast Augmentation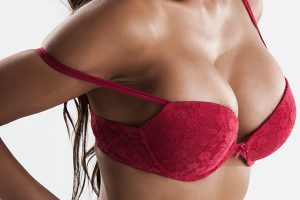 Breasts become full and curvaceous during pregnancy, but often times women experience a loss of breast volume after breastfeeding, sometimes decreasing to a smaller size than they were pre-pregnancy. Breast Augmentation is a surgical solution to increasing the size of your breast through the use of implants. The procedure takes approximately 1-2 hours.
There are a variety of options to choose from for a Breast Augmentation procedure, such as implant size, implant type, implant shape, and incision location. You do not need to make these decisions on your own. Dr. Younai has performed countless Breast Augmentations for mothers with all sorts of aesthetic desires. He is dedicated to making sure his patients are fully informed about all aspects of their procedure so they can make the proper decision that best suits them.
Tummy Tuck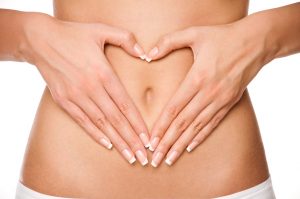 As many mothers know, pregnancy causes the abdomen muscles and skin to stretch to a point that working out and eating well just do not fix. A Tummy Tuck is meant to alleviate this seemingly irreversible problem. This procedure shrinks your waistline and flattens your stomach by tightening the abdominal muscles and excising excess skin. It takes roughly 1 hour to perform.
A Tummy Tuck can remove small amounts of fat in the process, but for larger fat deposits this procedure can be performed in conjunction with Liposuction. A Tummy Tuck leaves mothers with a slim waist and defined abdomen. Stretch marks may also be removed through the skin excision process, as well as redefining the bellybutton.
Liposuction
Liposuction is a procedure designed to suction stubborn fat deposits that are unresponsive to diet and exercise. It can be used on various parts of the body, such as:
Chin
Breasts/Chest
Arms
Abdomen
Waist
Hips
Thighs
Knees
Calves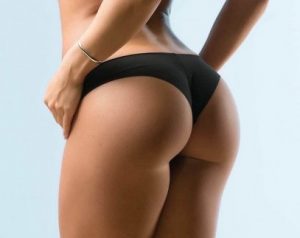 Often times pregnancy causes localized fat deposits to appear, especially in the abdomen or hips. And no matter how much you run after your toddler, these stubborn fat deposits do not seem to go away or diminish no matter how long after your pregnancy. Liposuction is a popular choice among women since it is a quick and low pain solution to ridding stubborn fat.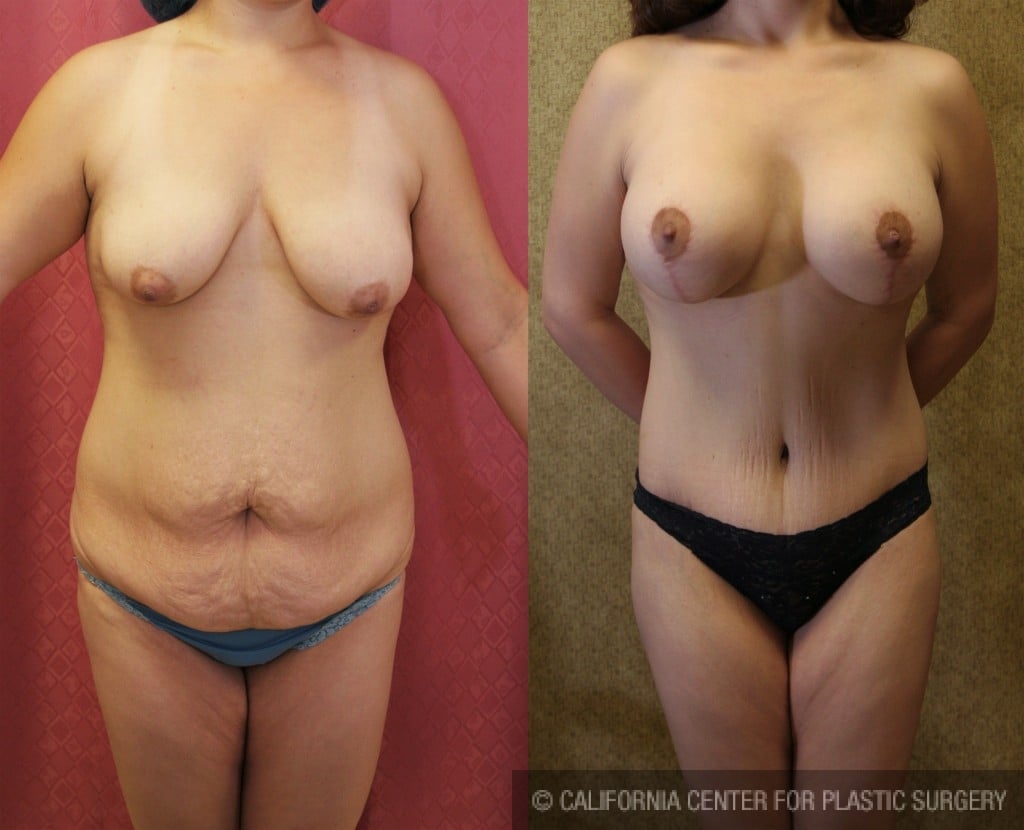 VIEW MORE RESULTS
Ancillary Procedures
Some women combine facial plastic surgery procedures, like a Facelift or Rhinoplasty, to help complete their transformation. Although these procedures do not address the effects of pregnancy, they can still be performed in conjunction with your body sculpting procedures to shorten overall recovery. Not to mention, many women use the Mommy Makeover to revamp their overall appearance. In many cases, this includes a more youthful face.
Consultation
Your private consultation is the time to relay to Dr. Younai any and all concerns you have about your body, as well as the aesthetic changes you desire. He will attentively listen and then perform a thorough examination. From this, he will be able to determine the areas he can greatly enhance and the best personalized procedure techniques to achieve optimal results. He will go over the details of each procedure he deems appropriate for you so you are able to make an informed decision.
Dr. Younai will show you before and after pictures of prior patients who received similar procedures. Results vary between patients, so this is only meant to give you an idea of possible results. Please make mention of medical history and past procedures, as well as routine medications as he may ask you to adjust your intake. Please share any questions you have at this time with Dr. Younai and he will gladly answer them. Our goal is to make you feel as comfortable as possible during your Mommy Makeover journey.
Recovery
The length of your recovery greatly varies based on the procedures you choose to undergo, and the specific technique used. Below are average recovery lengths for each of the Mommy Makeover procedure options.
Breast Lift
After your surgery you will be placed in a support bra; this will have to be worn for 2-3 weeks. Dissolvable sutures are often used which means you do not need to come back in for suture removal. Any resulting scars will fade with time. You are encouraged to walk regularly as this prevent blood clots, and you can resume working and normal daily activities in 7-10 days.
Breast Reduction
Breast Reduction also requires you to wear a support bra; this helps the breasts form to their new contour. Swelling and tenderness are normal and will subside in time. Dr. Younai may place drains for excess fluids. You should take at least a week off from work to ensure you get ample relaxation time. Sleeping on your back is required for the first few weeks. We highly encourage walking, and you can expect to return to work in about a week.
Breast Augmentation
You are able to see results immediately after a Breast Augmentation. Swelling and mild soreness are normal and will go away with time and the help of your support bra. Avoid heaving lifting and strenuous activities for 4-6 weeks. Your arm motion will be limited the first few weeks of your recovery, so please prepare by having all necessary items at counter level. Any resulting scars will fade in time.
Tummy Tuck
After a Tummy Tuck, your abdomen may feel sore for a few days, but this will subside. Dr. Younai will place you in an abdominal compression garment and possibly apply drains. You can return to work within 2 weeks, but you should be walking regularly beginning the day after surgery to prevent blood clots. Light activities can be enjoyed in 2-3 weeks, but hold off on strenuous activities for at least 4-6 weeks. Your scar will fade with time, but can easily be concealed in jeans.
Liposuction
Liposuction is extremely popular as there is little downtime necessary (however you may require more downtime for the additional procedures you receive.) This allows moms to get back to taking care of their kids quicker. After your Liposuction procedure, your skin will be swollen and slightly bruised; this subsides on its own with time. Mild soreness is common and can easily be controlled with pain medication.
Price
The price of your Mommy Makeover will depend on the amount of procedures you undergo and the extent of your specific case. Adding additional procedures such as facial surgery will alter the price as well. To receive an estimate quote, please schedule a consultation and begin your Mommy Makeover journey!