Breast Augmentation - Recovery Los Angeles
What Kind of Recovery Follows Breast Augmentation? Dos and Don'ts!
Breast Augmentation generally takes between one and two hours, as an outpatient surgery. Afterwards, you will spend some time in the Recovery Room of the surgical facility. When you wake up, you will have gauze dressing over your breasts, and a support bra.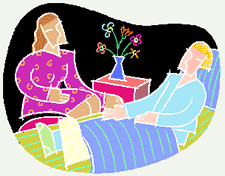 Your cosmetic surgeon will provide you with specific instructions for your recovery, including what medications to take and how to limit your activities.
After surgery the best comfortable position for the first 2-3 days is to be lying semi-reclined. Elevation of the upper body and chest reduces the swelling and aching of the breasts.
After one week you can sleep on your sides, and after two weeks, on your abdomen.
I encourage you to be mobile and not to be sedentary in order to reduce the chance of forming blood clots in your legs.
Some women develop back pain or muscle spasm as a result of sleeping propped up. If you experience this put a heating pack on your back and have your family member massage your back.
Take your nausea medications about one hour before taking your antibiotics and pain medication in order to lessen the extent of nausea.
It is good to stay well hydrated, but avoid drinking too much plain water because it can make you more nauseated.
Avoid eating greasy or spicy foods for the first three days, and have anti-acids available if you get an upset stomach.
Your gauze dressings will be removed in two days and afterwards you will be able to take a shower and get your breasts wet. After showering, you should blow dry the steristrip paper tapes that cover your incisions so that they don't come loose. You will be keeping them on for about three weeks.
Apply heavy lotion to your breast and abdominal skin away from your wounds to lessen the skin dryness that follows surgery.
Recovery varies for each patient, as will the timing for resuming exercise and normal physical activities. Although you will probably be able to return to work within a week, your cosmetic surgeon will instruct you to avoid heavy physical exertion, including heavy lifting, frequent bending, reaching high over shoulder, and jogging for the first two weeks.
Do not wear underwire bras or sport bras for the first several weeks because they tend to push your implants high, and prevent them form settling into place. Your surgeon will tell you when you can get these bras. The best type of bra to wear during this period is a "sleep-in" bra. If you can't find them, just get soft bras, and remove the under-wire.
Be aware that your menstrual cycle may be altered for a month or two, but should return to normal.
You can not get nipple or breast piercing, tattoos, or tan for at least six weeks after your surgery.
You can have sex after one week, as long as you don't overly exert yourself, and keep your incision clean and dry for up to 3-4 weeks.
Be aware of doors when opening them. Often times, I hear women complain that after surgery they accidentally hit their breasts against them because they were not aware of the change in their body shape.
You can not use a public pool, Jacuzzi, or go into the ocean for at least 4 weeks after sur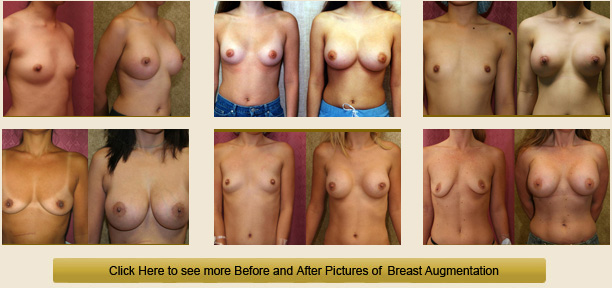 Post-operative Instructions from the Office of Dr. Sean Younai:
Breast Augmentation and Lift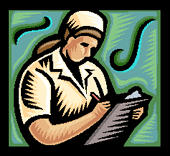 You will have some pain and nausea after your surgery. Your physician will prescribe the appropriate antibiotics and pain medications.
For the first one to two days, sleep with your head elevated.
Do not sleep on your stomach or sides until cleared by your physician.
Do not remove your bandages until instructed to do so by your physician.
Do not drink alcohol, take aspirin, or diet pills until your physician gives you approval to do so.
Refrain from smoking for at least two weeks.
Wear soft bras or maternity bras with NO under wire for at least six months after your surgery.
You may walk, but you cannot participate in sports or strenuous physical activities until cleared by your physician.
Do not raise your arms above your head for two weeks. This can potentially cause a displacement of your implants.
Areas of your breasts or nipples will be numb for several weeks after surgery. This is normal and expected.
The day of your surgery, wear loose, comfortable clothing that opens in the front, such as a jogging suit. Wear shirts that button down the front, and don't need to be put over your head.
If you have any important or urgent questions within the first week after surgery, you are welcome to call your doctors office at any time.
| | |
| --- | --- |
| | Questions & Answers: Breast Augmentation |
Some Tips for Your Significant Others!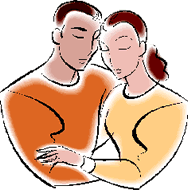 The support of your family and loved ones can be as important to your healing as following your physician's medical directives. Their understanding of the pain, discomfort, and at times, the roller coaster of emotions, that you might experience can make all the difference in having an optimal outcome.
Here are some tips for your significant others that will be helpful to them in helping you:
You should be available as a full time caregiver for at least 48 hours to help the patients with the tasks that are normally taken for granted, like being able to walk to the bathroom.
You, or someone, should care for the patient's children for a minimum of two days, and be sure that she has assistance in lifting young children for several days after your surgery.
Help with pet care. Someone should walk them, feed them and clean up after them for at least several days.
Prepare to help the patient address the swelling that she will experience, according to her physician's instructions. This may include ice packs or gel pack specifically designed for breast surgery patients.
Know that she may experience mood swings, and feel like crying off and on – especially in the first couple of weeks. This is a normal aftermath of major surgery.
Encourage her to drink lots of water – to address bloating and to keep her hydrated.
Remind her to not fight the pain – she should go with the flow, and take her medications as directed. It is not good to try and be a hero!
Have her use a U-shaped pillow for sleeping and resting.
Give her lots of compliments. She may be fearful because it will take some time before her new breasts appear as they should. She has a lot of healing to do!
Prepare simple and easily digestible foods, such as scrambled eggs or Jello.
Remind her to sleep on her back!
Have two sleep-in bras at the ready – one tight and one loose to alternate as needed.
Be there when she goes to have her bandages removed, to support her through any discomfort she may be feeling.
As far as sex is concerned, let her initiate things and play it by ear.
Some women feel scared that they might harm their implants if they are touched or manipulated after surgery. Have them ask their doctor about this and get some reassurance.
Some women feel depressed or regretful about having undergone breast surgery. Sometimes they don't know how to handle the attention or questions that breast augmentation will bring about. At the same time, significant others can develop uneasy feeling about the fact that you underwent such surgery. It is good to talk about your feelings and to even seek outside help if you can't resolve some unambiguitie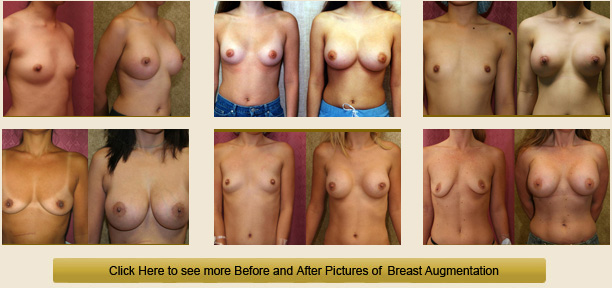 ---