Juvederm
Consultations offered at our three convenient locations in Encino, Glendale and Bakersfield
The Juvederm family of fillers are hyaluronic acid-based dermal filler and wrinkle reducers approved by the FDA to fill depressions in the skin and deep creases around the nasolabial region, in the midface, and in undereye hollows. Because of its effectiveness and longer enduring results, Juvederm is an exciting product for rejuvenating the appearance of the skin.
Dr. Younai is happy and ready to accommodate the plastic and cosmetic surgery needs of Beverly Hills, Encino, Glendale, and Bakersfield. Call today to schedule your free consultation to learn more about what Juvederm can do for you.
Because of its effectiveness and longer enduring results, Juvederm is one of the most popular treatments for rejuvenating the appearance of the skin.
VOLUMA® XC
is a firm structural gel that is FDA approved for the treatment of cheek and midface hollowness. Using proprietary crosslinking technology it provides volume to the cheeks for a vibrant and plump mid face.
VOLBELLA® XC
 Is one of the newer Juverdem family products approved for use in the undereye region for the treatment of prominent tear troughs.  VOLBELLA® XC  is a softer gel that provides subtle volume to this sensitive region to give brighter looking eyes and reduce the appearance of bags under the eyes
SKINVIVE™ by JUVÉDERM®
California Center for Plastic Surgery is excited to be one of the first practices in the region to offer this brand new product by Juvederm.  Skinvive is this first and only hyaluronic acid microdroplet injectable indicated to improve cheek skin smoothness.  This treatment helps the cheeks improve and retain their natural moisture.  This produces bright, soft, smooth cheeks.  Patients are loving the healthy, vibrant, glowing skin that they have after receiving this injectable treatment.
Non-Surgical Cosmetic Procedures
THREAD LIFT
Thread lifting is a non-surgical procedure in which a barbed suture is used to elevate tired, sagging, and wrinkled skin in the face and neck.  This gives a more youthful appearance to the face.  In addition to lifting the skin, the threads stimulate the body's own collagen production to cause skin tightening and to enhance the effects of the thread lift.  Often called a "lunch time facelift," thread lifting is performed in the office with effectively no downtime.
WHAT HAPPENS DURING A THREAD LIFT?
All thread lifts at California Center for Plastic Surgery are performed by an expert, specially trained plastic surgeon.  Only a physician will perform your procedure.  Your surgeon will numb the face using a small injection of local anesthetic (Lidocaine).  Tiny holes will be made using a hypodermic needle to allow placement of the threads.  The location and number of holes needed will vary depending on the area being treated.  Very thin smooth cannulas containing barbed sutures will then be placed through those holes to deploy the lifting threads.  The threads are then trimmed beneath the skin and will not be visible.
WHAT IS THE RECOVERY LIKE?
Most patients have mild pain for 24-48 hours after the procedure.  This is usually treated with over the counter pain relievers.  You may have mild bruising or swelling.  You will need to avoid extreme facial movements for about 2 weeks.
HOW LONG DOES A THREAD LIFT LAST?
The sutures used dissolve slowly over 6-8 months.  However due to new collagen formation, results often last for up to one year.  Many patients report results lasting as long as 3 years!
HOW IS A THREAD LIFT DIFFERENT FROM A FACELIFT?
A thread lift is a quick office-based procedure with minimal downtime.  No incisions are required.  However the results are far less dramatic than after a facelift. No skin is removed so it is not recommended for patients with large amounts of sagging skin.  A facelift tightens both the skin and the underlying connective tissue of the face providing a significantly more pronounced and long lasting result.  A facelift must be performed in an operating room with anesthesia.  There are large incisions and there is at least 2 weeks of downtime.
LIQUID RHINOPLASTY
Liquid rhinoplasty is a great option for patients who want to change the shape of the nose without the expense and downtime of a traditional rhinoplasty.  While surgical rhinoplasty is the gold standard and gives the most dramatic and long lasting results, a liquid nose job can be performed in the clinic with no recovery time.  In this procedure, hyaluronic acid filler is used to add volume to different areas which will change the overall shape and contour of the nose.   Results typically last 6 to 8 months.
Liquid rhinoplasty is perfect for someone with a medium to small nose who has a prominent dorsal hump or asymmetry.  It is also a great way to "try on" a rhinoplasty without having to commit to the full expense and pain of a surgical procedure.  It is not ideal for patients with large noses who desire volume reduction.
LIQUID FACELIFT
Liquid Facelift can be performed in the clinic to provide a more youthful appearance to the face by treating wrinkles and hollow areas of the face. By using a combination of fillers and neuromodulators (such as Botox), we can achieve a dramatic improvement in facial glow, fullness and vitality. The liquid facelift can also be combined with other procedures such as a thread lift, p[…]
What is Juvederm?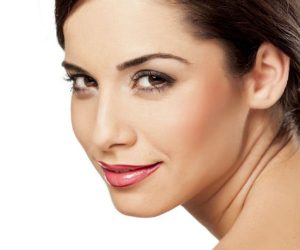 Despite its reputation for beautiful results, many people still don't know about Juvederm. Juvederm delivers quality results with hyaluronic acid, a compound that already exists within the human body. Allergy testing is not required for a Juvederm patient due to the fact that the hyaluronic acid in the injection is not synthetic but rather biosynthesized in a laboratory.
The number one advantage to using Juvederm instead of other wrinkle reducers, collagen, or even fat injections is that the results last for much longer and require less upkeep. If you'd like to find out more about Juvederm, and if it's right for you, call any of our convenient locations to schedule your consultation!
The Best Candidates For Juvederm
Anyone who would like to reduce the appearance of deep lines, creases, and wrinkles on the face or restore the fullness of the lips, and over the age of 18, is eligible for a Juvederm treatment. Overall, prospective patients should have good health without any existing medical conditions and refrain from smoking or any tobacco use. Typically, women who are pregnant or nursing are temporarily ineligible for a Juvederm treatment.
Areas of Treatment
Turn back the clock on any visible signs of aging on the face through a quick and easy Juvederm treatment!
Juvederm targets just about any area on the face that requires restoration and rejuvenation, improving the overall appearance of the facial surface by diminishing lines and creases around the mouth, nose, and forehead. A Juvederm treatment can also accomplish facial contouring and vastly refine the appearance of scars, such as those caused by acne or chickenpox. Furthermore, Juvederm is an excellent solution for increasing the size of the lips and enhancing their overall shape.
As a cosmetic treatment, Juvederm is sure to deliver long-lasting, tasteful results that address your particular facial appearance concerns. If you are unhappy with the early signs of age on your skin, namely wrinkles and creases, then Juvederm is your go-to solution for quality results you can see far after the procedure. Juvederm might also be a wonderful option for you if you would like plumper lips.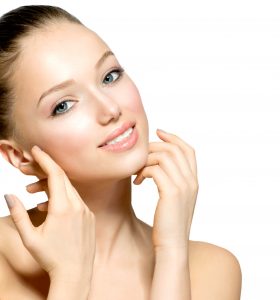 Keep in mind that Juvederm may not deliver the same, effective results to patients with thinner or looser skin, or patients with acute scarring. However, with most prospective patients, Juvederm remains one of the best options for reversing the signs of aging. Although the results of Juvederm last well into the future, they are not permanent. Some patients are reassured by the idea that they will be able to try targeting different areas in subsequent treatments if they aren't completely satisfied with their initial results. This reduces the stress associated with receiving an injection and changing the appearance of the face forever. For those afraid of cosmetic changes, Juvederm offers natural-looking skin rejuvenating results that can be temporary, or maintained with schedule treatments to prolong a patient's ideal results.
Juvederm Treatment Steps
The treatment process for Juvederm is very easy and similar to other dermal fillers or wrinkle reducers. Primarily, the hyaluronic acid is injected into the problem areas of the face with wrinkles and deep lines, causing minimal discomfort for the patient. The outcome and results of a Juvederm injection are instantaneous and will last much longer than its counterparts.
If a patient desires more pronounced results, they should consider supplementing their Juvederm treatment with a Botox injection.
Compared to other dermal fillers, Juvederm causes very little discomfort, all while delivering long-term, visible results. On average, a Juvederm patient experiences a restored, youthful facial appearance for 6 to 9 months. Also, due to the fact, the hyaluronic acid in Juvederm is biocompatible with the human body, the risk of allergic reaction and negative side-effects is significantly minimized in contrast to other dermal fillers or wrinkle reducers made of synthetic substances.
Preparing For A Juvederm Treatment
Before a Juvederm treatment, Dr. Younai's staff will advise that you refrain from taking any anti-inflammatory medication and aspirin the three days preceding your appointed procedure. For optimal treatment, patients should avoid wearing any makeup to their Juvederm appointment. If you are an individual with severe or numerous allergy restrictions, you may not be eligible for a Juvederm injection even though no pre-allergy screening is required.
During your initial consultation, be sure to discuss your desired aesthetic in detail with your surgeon, as well as your medical history. This will include any existing medical conditions, current medications you are taking (including birth control and supplements), as well as any allergies.
Having this information will not only clear your eligibility but also ensure patient safety and high-quality results.
The Injection Process
Did you know that Juvederm is delivered to your surgeon's facility packaged in a sterile, ready-to-use syringe? The hyaluronic acid in Juvederm is what creates the smooth gel consistency of the injection, making it more comfortable and effective for patients. As a result, a Juvederm injection requires thinner needles and much less pressure than comparable dermal fillers.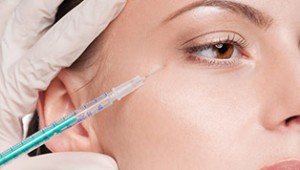 In order to eliminate any possibility for pain or discomfort, the Beautiful Self team will apply a topical anesthetic cream that will numb the injection sites on your face. Juvederm is then injected into the mid to deep dermis of the targeted areas. A typical treatment appointment lasts a half-hour but can be longer based on the amount of restoration a patient desires.
A Juvederm treatment is performed on an outpatient basis. You will be discharged from Dr. Younai's office on the same day you receive an injection. Treatment is quick and you can begin the short recovery process in the comfort and privacy of your own home.
How It Works
A compound naturally manufactured by the body, hyaluronic acid is the biochemical substance responsible for preserving moisture and nutrients in skin cells, which in turn contributes to the skin's overall suppleness and elasticity. As we age, hyaluronic acid in the skin starts to deplete and the skin begins to lose its original, youthful volume. Juvederm is a smooth gel comprised of cross-linked hyaluronic acid molecules, made to help skin that has lost its ability to produce this naturally occurring, fountain-of-youth substance. As a result, Juvederm injections combat signs of aging such as deep lines, furrows, wrinkles, and sunken or sagging skin by restoring hyaluronic acid to the dermis.
Made in various strengths and formulas, Juvederm treatments can accommodate a full spectrum of patient needs and aesthetic goals.
Juvederm does not just reduce the appearance of lines and wrinkles on an aging face. These injections are also successful in adding volume to the lips, filling in the cheeks, and even contouring the face into a round, youthful shape. Even though Juvederm is a powerful treatment for enhancing a patient's face, those with substantial facial wrinkling or sagging skin might be better suited for facial plastic surgery, such as a facelift or a brow lift.
Contact Dr. Younai and his staff today to discuss the cosmetic solutions and options that are aligned with your symptoms and desired aesthetic appearance.
Recovery, Results, and Revisiting Treatment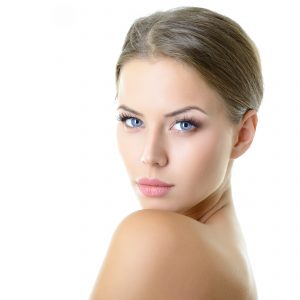 Even though daily skincare and makeup routines can immediately resume after a Juvederm treatment, our staff recommends that you avoid touching or massaging the treated areas for up to 3 days. For the two weeks following a Juvederm treatment, patients should also avoid exposure to extreme heat, cold, or sunlight. After your injections, Dr. Younai and his staff will advise that you apply sunscreen diligently to avoid overexposure to the sun and refrain from using any facial products that contain alcohol.
Keep in mind that the hyaluronic acid in Juvederm will eventually be absorbed by the body over a time.
Compared to other dermal fillers on the market, Juvederm is absorbed by the body at a much slower rate due to its cross-linked composition and gel-like consistency. This means that Juvederm patients have the opportunity to feel the effects of a younger-looking face for much longer than if they had chosen a synthetic injectable.
Most Juvederm patients experience the benefits of replenished hyaluronic acid for 6 to 9 months and in some cases even a year.
Juvederm Benefits
Juvederm injections provide natural and prompt results, boosting the appearance of the face by minimizing wrinkles and adding volume to areas which are sunken or lacking fullness, such as the lips. Because Juvederm's core substance is hyaluronic acid, which is already produced by the human body, this particular injectable remains the safest on the market, as it possesses very few risks and does not require any pre-screening for allergies. Swelling, mild soreness and redness at the injection sites are the only side effects, which are standard and diminish soon after a treatment session.
Cost
The overall price of a Juvederm procedure will also vary due to personalized treatment plans. The price of a session may change if a patient requires or desires supplementary treatments or injections.
To discuss a treatment plan tailored to you and receive a comprehensive quote, contact Dr. Younai's staff to schedule your initial consultation.