Male Breast Reduction (Gynecomastia) Los Angeles
Gynecomastia
 is the development of "
woman-like breasts
" in
men
. As many as 65% of 
adolescent males
 and 10-15% of 
adult males
are afflicted with abnormal 
glandular breast
 overgrowth, or 
breast hypertrophy
. The
Surgical Treatment of Gynecomastia is ranked as 
as one of the top five cosmetic surgery procedures performed on men by the 
American Society of Plastic Surgery –
 highlighting the the disorder's prevalence. Dr Sean Younai offers expert treatment of this disorder to patients  at his practice in Beverly Hills.Hiding your chest for fear of  having  your "man-boobs"  ridiculed can easily be a thing of the past. The fact is,
Male Breast Reduction
 is a procedure being performed with increasing frequency for all groups of men who suffer from
Gynecomastia
.  Wearing  t-shirts, fitted shirts, or even avoid taking  their shirts off at the pool or the beach need no longer be embarrassing! In all
adolescent boys
during
normal development 
breast tissue naturally grows as a result of hormonal changes. As many as 65% of teenage boys experience
enlarged breast tissue
or Gynecomastia. This is often due to
Pubertal Gynecomastia. 
  Which resolves in a matter of months for the majority of these boys or will resolve with the end of adolescence. A significant portion however – 10-15%, remain with the symptoms through adult life.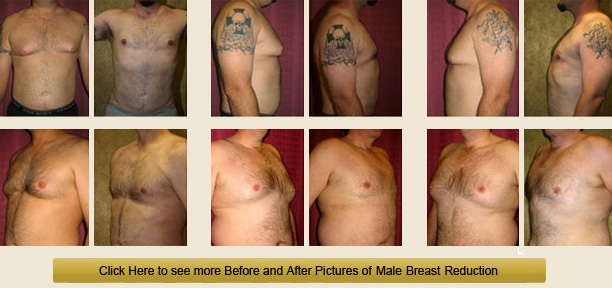 A range of things can cause adult-onset Gynecomastia – Therefore it difffers from Pubertal Gynecomastia. Potential causes are Anabolic steroids, medications, herbal or growth supplements, natural or synthetic estrogen hormone derivatives, marijuana, alcohol abuse, renal failure and chronic liver failure. Breast gland growth in males can also be stimulated by some tumors that secrete female hormones. For these reasons, it is important that an endocrinologist investigate a  newly recognized case of adult-onset Gynecomastia  so that he may rule out possible serious underlying causes.
Obesity is another cause of Gynecomastia which has recently become more prevalent. Fat cells,  convert the male hormone testosterone into female hormone estrogen, especially when those cells  are in large numbers, stimulating breast growth. Some men experience a deficiency in Testosterone levels – leading to the development of Gynecomastia in advanced age.
Usually irreversible, Adult onset Gynecomastia can be corrected through a variety of surgical treatments such as Male Breast Reduction , Mastectomy, and/or Liposuction.
Male breast reduction Beverly Hills involves making an incision is made at the periphery of the areola and surgically removing the glandular breast tissue. In those who have more fatty breast tissue, this can be accomplished via small stab incisions with Liposuction. In severe forms of Gynecomastia there is significant excess of sagging breast skin which is removed by several methods; Inverted-T or Peri-Areolar Breast Reduction. It is not infrequent to need subsequent surgery to further reduce the size of the areola and nipple, or to further lift and reduce the hanging breast skin.
| | |
| --- | --- |
| | Questions & Answers: Gynecomastia |
Board Certified Cosmetic Plastic Surgeon Dr. Sean Younai is experienced in all treatments for Gynecomastia- Male Breast Reduction and Band Liposuction. During your consultation he will discuss all details including: if you are a good candidate, surgical options and techniques, potential risks and complications of surgery, pre- and post-operative instructions, and recovery course, as well as what to expect after surgery. At that time Dr. Younai will also show you before-and-after pictures of other patients who might be similar to you with Gynecomastia and have had Male Breast Reduction.
Dr. Younai serves patients from both southern and northern California, including those from Beverly Hills, Los Angeles, Santa Monica, Hollywood, Burbank, Sherman Oaks, Calabasas, Woodland Hills, Thousand Oaks, Westlake, Pasadena, Glendale, Valencia, Palmdale, Fresno, and Oxnard.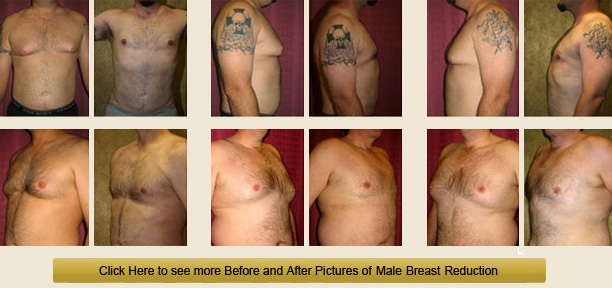 ---