Should you replace your breast implants?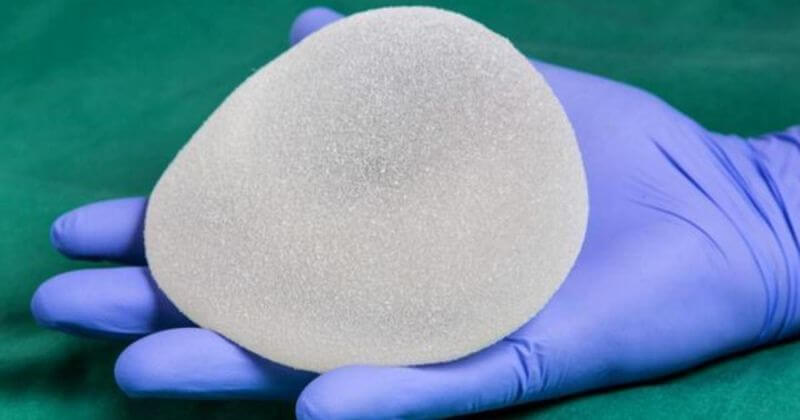 On July 24, 2019, Allergan announced a worldwide recall of all BIOCELL® TEXTURED BREAST IMPLANTS and TISSUE EXPANDERS. This was based on the FDA's finding of uncommonly increased incidence of breast implant-associate cancer, called the anaplastic large cell lymphoma (BIA-ALCL). FDA reports 573 cases of this breast implant-related cancer and 33 patient deaths.
Allergan lists the following recalled Natrelle Breast Implants:
Natrelle Saline breast implant styles 168, 363, 468
Natrelle and McGhan 410 breast implant styles LL, LM, LF, LX, ML, MM, MF, MX, FL, FM, FF, FX
Natrelle and McGhan 410 Soft Touch breast implant styles LL, LM, LF, LX, ML, MM, MF, MX, FL, FM, FF, FX
Natrelle 510 Dual-Gel styles LX, MX, FX
Natrelle INSPIRA breast implants, styles TRL, TRLP, TRM, TRF, TRX, TSL, TSLP, TSM, TSF, TSX, TCL, TCLP, TCM, TCF, TCX
Natrelle and McGhan Round Gel Implants, styles 110, 110 Soft Touch, 120, 120 Soft Touch
Natrelle Komuro breast implants styles KML, KMM, KLL, and KLM
Natrelle Ritz Princess breast implant styles RML, RMM, RFL, RFM
Natrelle 150 Full Height and Short Height double lumen implants
Natrelle 133 tissue expanders with and without suture tabs: styles 133FV, 133MV, 133LV, 133MX, 133SX, 133SV, T-133FV, T-133MV, T-133LV, T-133MX, T-133SX, T-133SV, 133FV-T, 133MV-T, 133LV-T, 133MX-T, 133SX-T, 133SV-T
Natrelle 133 Plus tissue expander styles 133P-FV, 133P-MV, 133P-LV, 133P-MX, 133P-SX,
133P-SV, T-133P-FV, T-133P-MV, T-133P-LV, T-133P-MX, T-133P-SX, T-133P-SV, 133P-FV-T, 133P-MV-T, 133P-LV-T, 133P-MX-T, 133P-SX-T, 133P-SV-T
What is Anaphylactic Large Cell Lymphoma?
BIA-ALCL is a cancer of the immune system, specifically a type of non-Hodgkin's lymphoma. ALCL is an aggressive blood cancer that grows fast and hinders your immune system's ability to fight infections.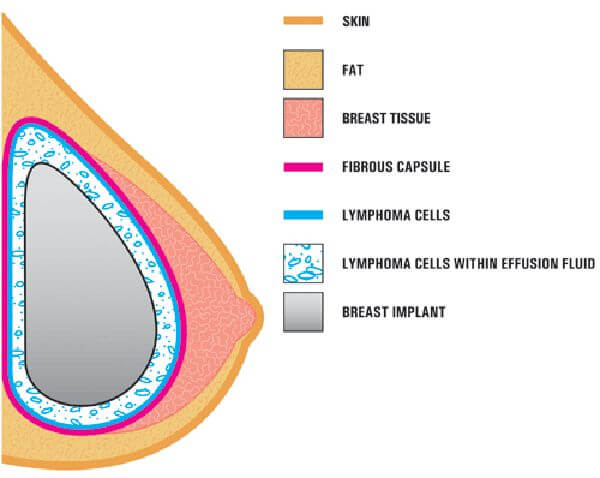 The general risk of developing BIA-ALCL as a result of breast implants is estimated to be 1 case per 3,817 to 30,000 patients, as determined by the American Society of Plastic Surgeons. However, the FDA has found that the risk with the Allergan Natrelle BIOCELL textured implants is approximately 6 times higher than the risk from other manufacturer's textured implants, meaning a range of 1 in every 636 to 5000 patients could suffer from the rare immune system cancer.
What Symptoms you should look for if you have textured breast implants?
Symptoms of anaplastic large cell lymphoma include swelling and pain of breasts. Breast examination reveals fluid accumulation around the implants. If you have developed persistent pain of your breast implants you should be evaluated by a plastic surgeon to order necessary tests.
What should I do if I have Texture Breast Implants manufactured by Allergan?
You should have regular checkups by a plastic surgeon and look for symptoms of breast enlargement, swelling, and fluid buildup.
Your doctor might consider further testing with MRI to evaluated fluid or lump around your implants and lymph nodes.
If fluid or mass is noted on MRI, it should be tested by needle biopsy.
If you become diagnosed with BIA-ALCL then you will need to have your implants removed, and be referred to a cancer specialist.
Should you have your Textured Breast Implants removed?
The FDA has determined that women who have Allergan Textured Breast Implants have a six-fold higher risk of developing BIA-ALCL Cancer, but they have not yet recommended their removal unless you are symptomatic and are diagnosed with it. Ultimately, it is your decision how comfortable you are with keeping and monitoring your breast implants. You should discuss your options in more detail with a Board Certified Plastic Surgeon.
*Results May Vary