Facelift (Rhytidectomy) Los Angeles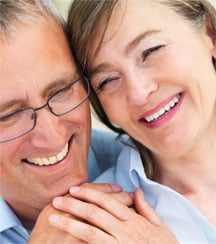 Are you tired of looking tired, while to the contrary, you feel energetic and young? When you look in the mirror, do you see yourself, or an older person? Do your coworkers or friends say that you are just getting too old to be doing what you do?
Youth is an internal entity, and not an external one. Unfortunately, at times our external facial appearance doesn't match our internal clock. The goal of a Rhytidectomy or a facelift Beverly Hills is to set back our external clock to match the youthfulness that we feel inside!
Rhytidectomy or a Facelift Beverly Hills rejuvenates the neck, jaws, cheeks, eyes, and the forehead. A facelift re-drapes the facial skin, tightens muscles, and reverse the effects of gravity, aging, and loss of facial fullness or volume. This gives you a firm neck and cheeks, with well defined jaw lines, and smoother skin.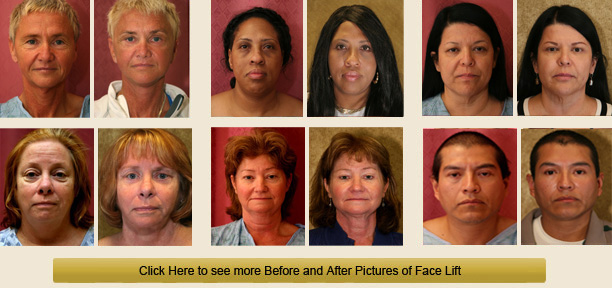 The word Rhytidectomy comes from the Greek word "rhytis," which means "wrinkle," and "ektome," which means excision. It actually refers to a group of procedures from the cheeks down to the neck which, in the hands of a skilled plastic surgeon won't make you look "different" as much as they'll make you appear more relaxed, rested and rejuvenated.
"My inner life is important to me, but it's not the only thing. I love stylish clothes, good makeup, perfume and hair color. To me, my appearance is part of who I am, and I want my looks to match the way that I feel."
— Norma, age 47
Thousands of American men and women undergo facelift Beverly Hills every year. It is the second most common cosmetic surgery procedure performed among mature men and women – following Blepharoplasty/Eyelid Surgery. In fact, almost always a facelift Beverly Hills is combined with other Facial Plastic Surgery procedures such as eyelid tuck or blepharoplasty, forehead or brow lift, cheek or chin implants, rhinoplasty or nose job, neck liposuction, and chemical peel, dermabrasion or laser resurfacing.
Candidates for Rhytidectomy/Face Lift include men and women with one or more of the following: deep lines that run from the corner of their nose to the corner of their mouth, also known as nasolabial folds; the loss of a well-defined jaw or the development of "jowls;" sagging of the "highlight" areas of the cheekbones and deep wrinkles in the cheeks; loose skin, wrinkles,vertical "cords" or excess fatty tissue in the neck.
Most facelift Beverly Hills patients are between 40 and 60 years of age. However, Rhytidectomy is successfully performed on people in their seventies and eighties as well. Many plastic surgeons consider the ideal candidate to be a middle-aged woman, with a strong underlying bone structure and a minimal amount of fatty tissue. In addition to those who have strong bone structure, the best facelift Beverly Hills candidates are men and women whose face and neck shows signs of sagging, but whose skin is still elastic.
During Rhytidectomy, the cosmetic plastic surgeon uses a scalpel or a laser to make an incision at your hairline, above and in front of your ear, in the temporal region. The incision is then extended downward in front of the ear, ending in the hairline behind the ear.
| | |
| --- | --- |
| | Questions & Answers: Face Lift |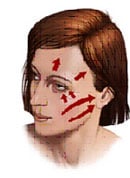 The facial plastic surgeon then lifts skin and fatty tissues off of the underlying muscle and connective tissue, moving it as far forward as is needed to correct the looseness of your skin. If necessary, the plastic surgeon will then tighten the underlying muscle and connective tissues with sutures. Your skin is then draped back and upwards, and the excess skin is removed. As a rule, facelift Beverly Hills and Neck Lift are performed as a single procedure, elevating both the skin and soft tissues of the face and neck, and returning them to their original location. Besides tightening the loose neck skin (Cervicoplasty), the neck muscles are also tightened through a small incision under the chin by a technique called "Corset Platysmaplasty
After trimming excess skin, your plastic surgeon closes the incisions with fine sutures and/or metal clips, which permit surgery to take place without shaving hair from the incision site. Some plastic surgeons leave a drain in the wounds to remove excess blood and bandages are then applied.
The goal of a facelift Beverly Hills is to give you a younger looking face that is natural-looking and not overdone. Dr. Younai is a Board Certified Plastic & Reconstructive Surgeon with experience in all aspects of Facial Cosmetic Surgery including facelift Beverly Hills or Rhytidectomy, eyelid surgery or blepharoplasty, neck lift, forehead or brow lift, rhinoplasty, etc. He is skilled and experienced in all techniques of facial rejuvenation surgery and strives to create a face that is natural and normal looking. During your consultation he will discuss all details including: if you are a good candidate, surgical options and techniques, potential risks and complications of surgery, pre- and post-operative instructions, recovery course, as well as what to expect after surgery. At that time Dr. Younai will also show you before-and-after pictures of other patients with facelifts, who might be similar to you.
Dr. Younai performs Facial Cosmetic Surgery for patients who come to the California Center for Plastic Surgery from the Northern as well as the Southern California region. Some of these cities include Beverly Hills, Los Angeles, Santa Monica, Hollywood, Burbank, Sherman Oaks, Encino, Calabasas, Woodland Hills, Thousand Oaks, Westlake Village, Pasadena, Glendale, Valencia, Palmdale, Fresno, and Oxnard.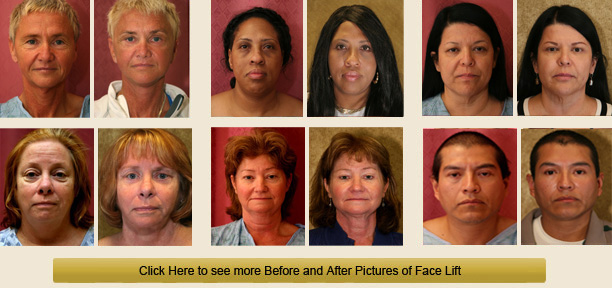 ---