Neck & Face Liposuction Case #6627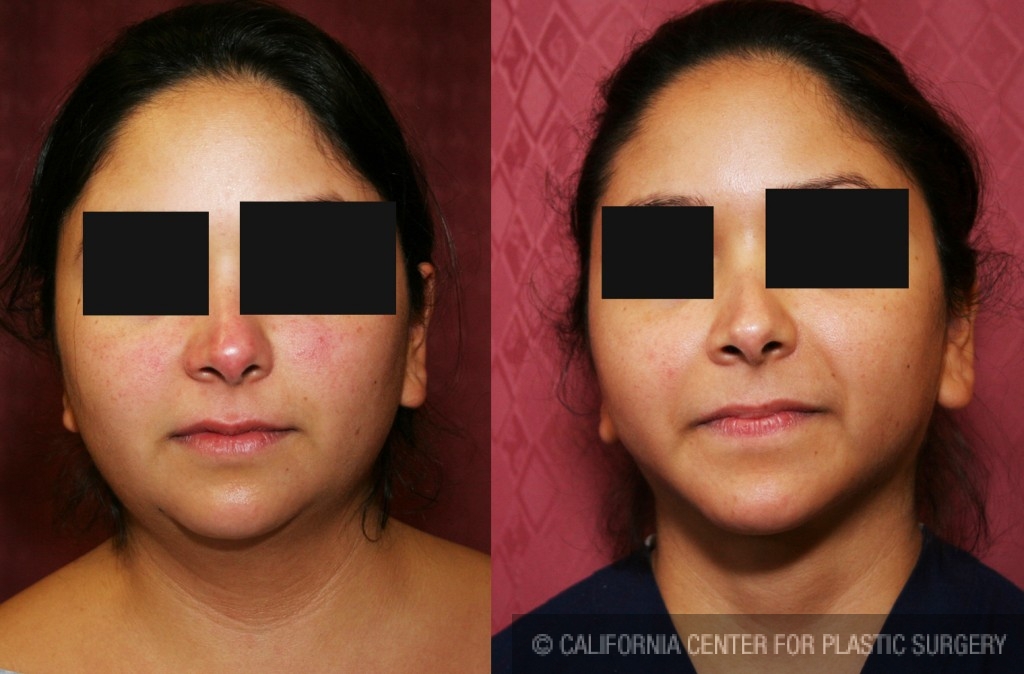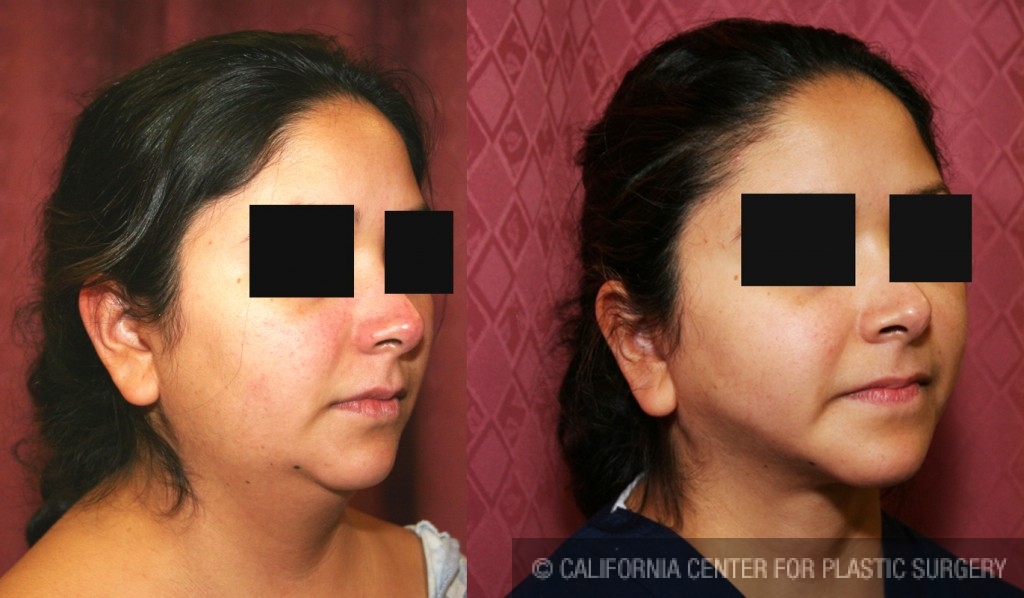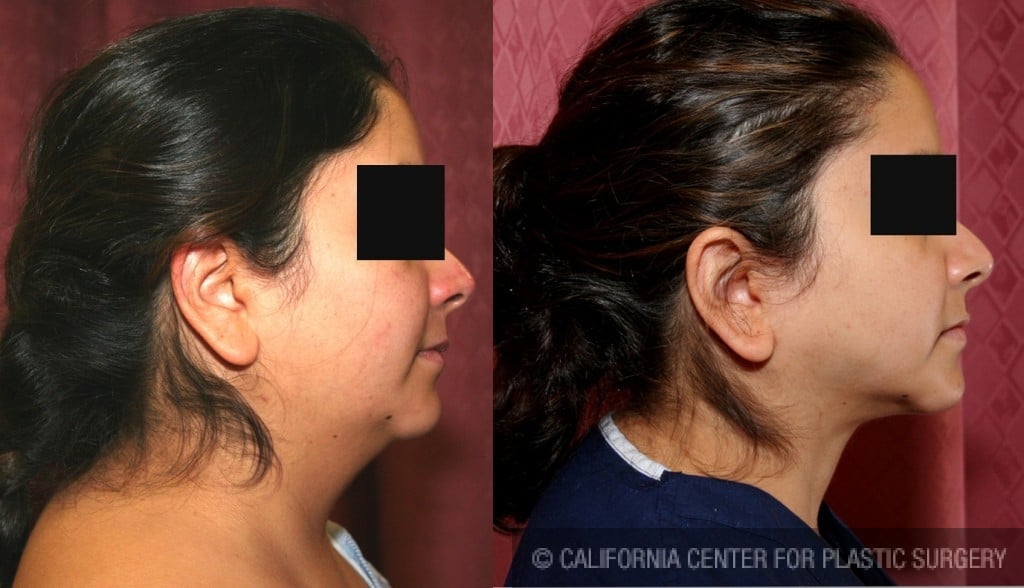 Liposuction of neck before and after pictures of a 26 years old Hispanic woman from Pasadena is shown here. She underwent liposuction of her abdomen, flanks, lower back, and neck at one setting by Dr. Sean Younai who is a Board Certified Plastic Surgeon in Los Angeles.   
As it is evident in her neck liposuction photos her neck skin tightened very well, giving her a smaller looking and younger face. According to Dr. Younai who specializes in Liposuction younger people get much better results with neck liposuction because they have excellent skin elasticity and have tighter neck muscles. To the contrary, older people in their late fifties or sixties have very loose neck muscles and will often have some neck skin and muscle sagging after neck liposuction. In the older group a facelift might be more preferable.   
Neck liposuction recovery is relatively easy when compared to other types of liposuction because patients have to only wear a compression garment for one week. Pain after neck liposuction is mild but there is mostly a feeling of soreness and tightness. Most patients return to work in four to five days after liposuction of their neck.